So, what age should you get a newborn shoot?
I get this question a lot. A lot a lot. So hopefully this post will help you make the decision on when you would like your newborn photoshoot. I'm pretty sure that if you're reading this you will understand my style of photography is all about being relaxed, natural and in the home. This way of shooting really opens up the window in which you can have your newborn shoot. To put it bluntly, have it when you want it!
Up to two weeks
If you want those super fresh newborn shots, the teeny tiny feet, the funny faces, the little legs stretching out, then in those first two weeks is probably ideal. This age you'll get beautiful pictures of your sleepy newborn, some really tender Motherhood moments and those little details that change so quick.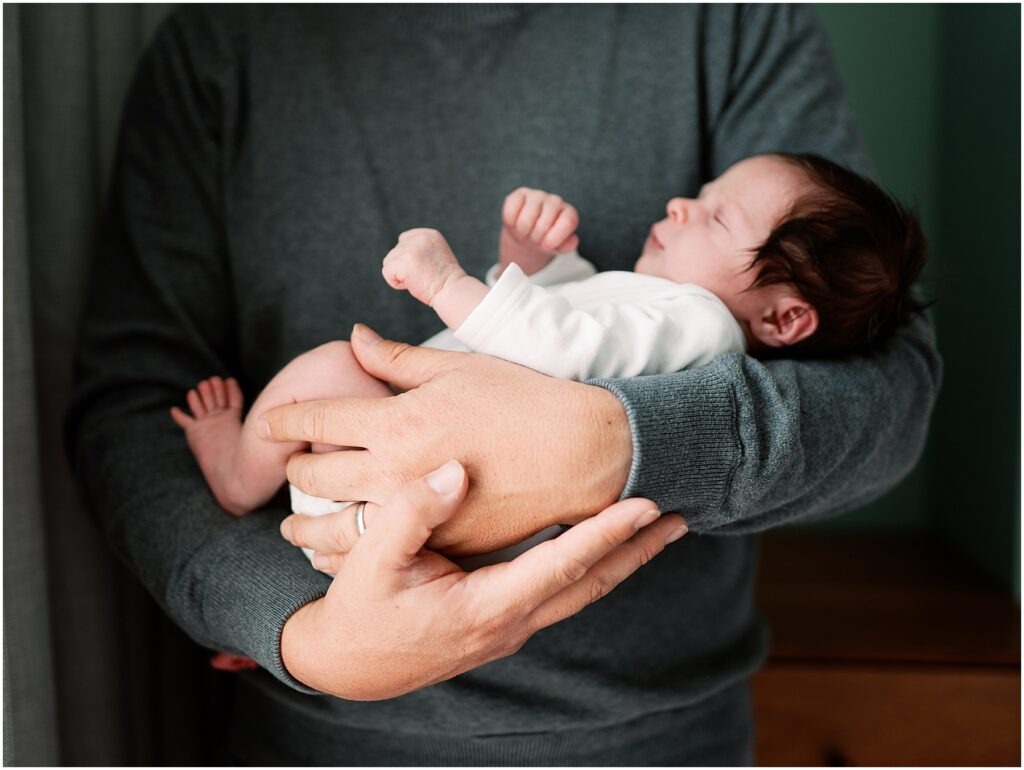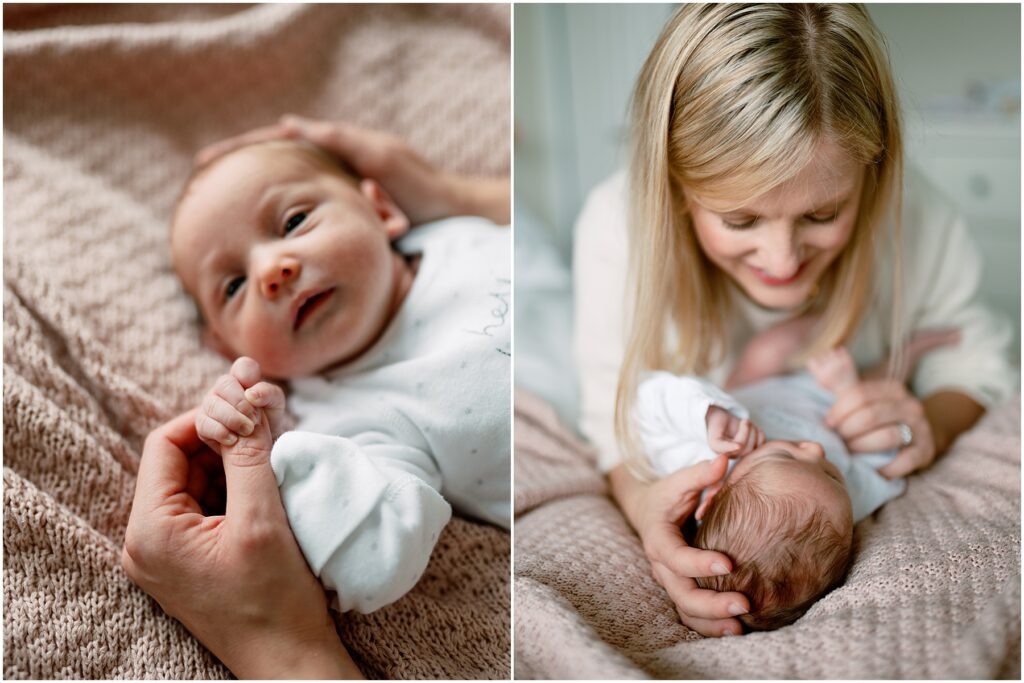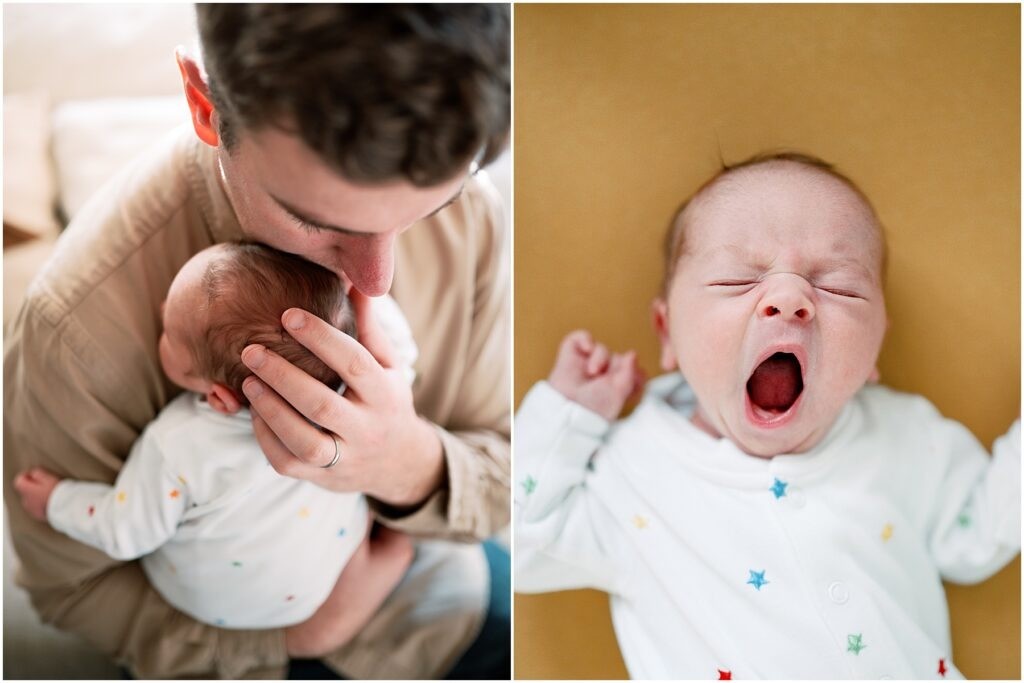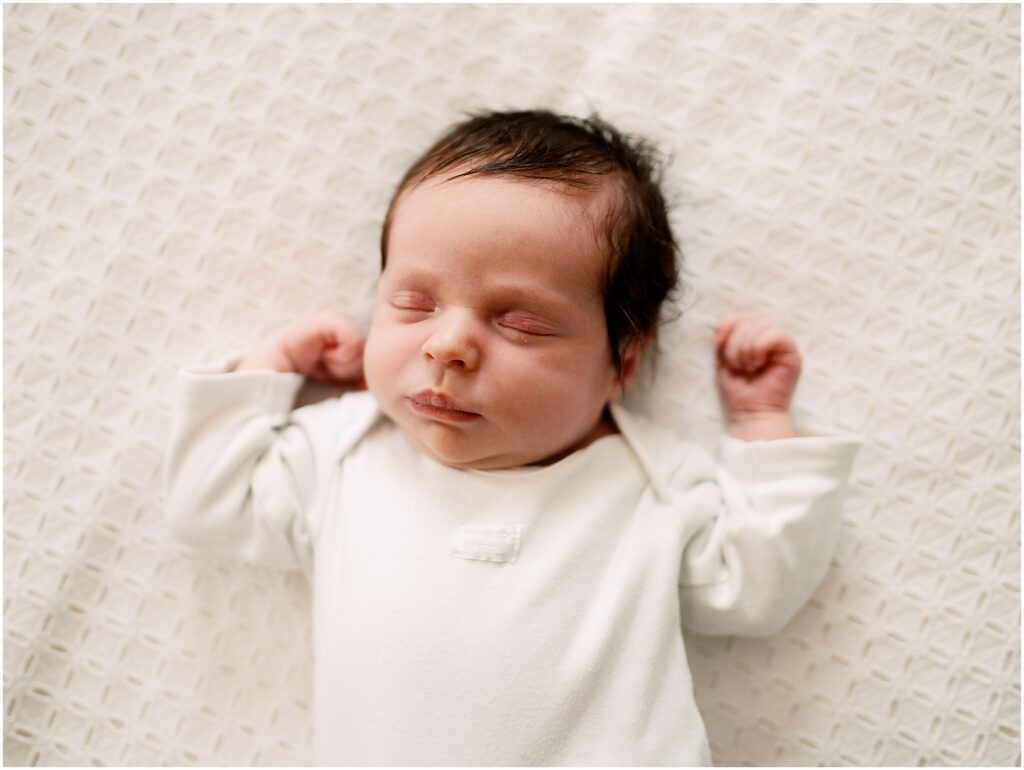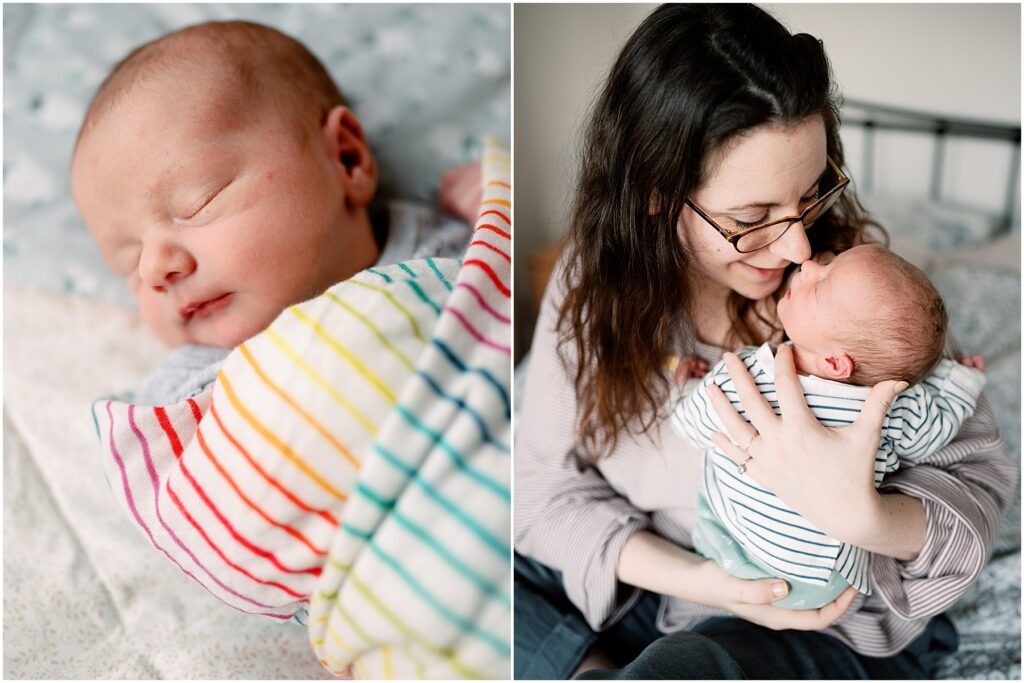 Up to 6 weeks
However I might secretly prefer it when they're a little bit bigger. 4 weeks. Or 6 weeks. Not only have you relaxed more into the new family dynamic in your home, you're usually more comfortable (which can show in photographs) and you might even have nailed down a way to get some extra sleep (positive thinking maybe!?) But baby will be a little bit chunkier, their eyes will be open much more and they'll be more inquisitive which means we will hopefully getting some beautiful and soulful stares!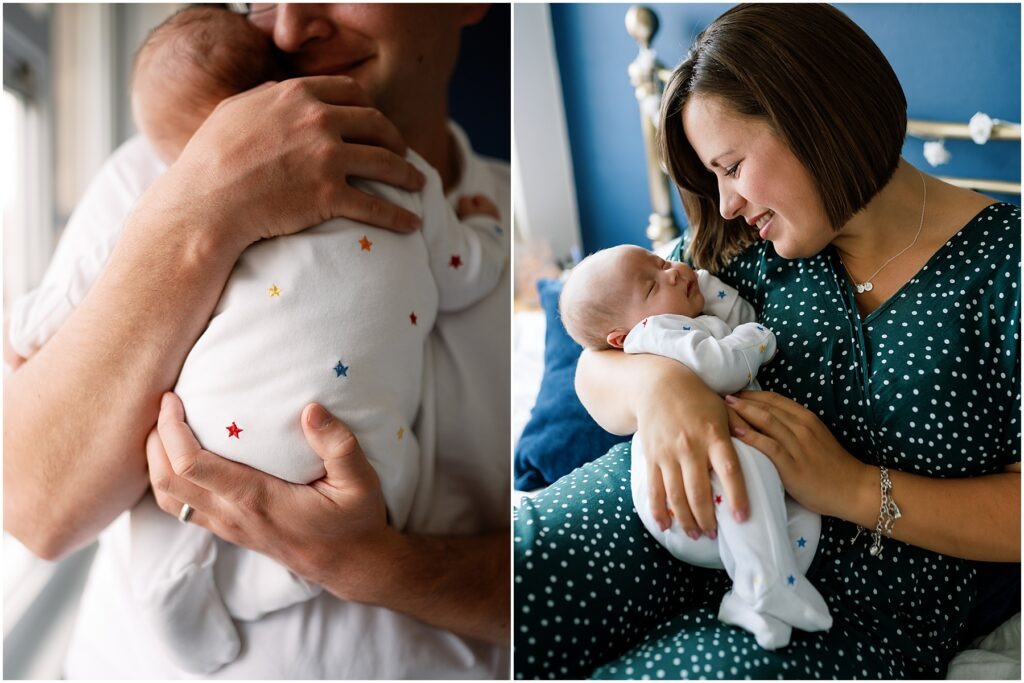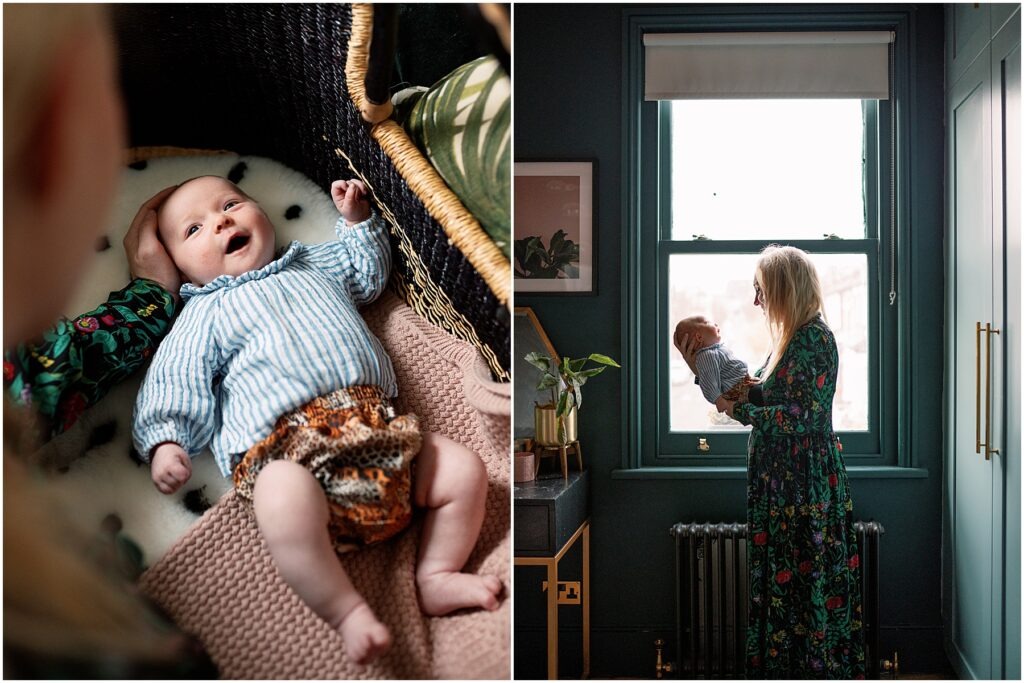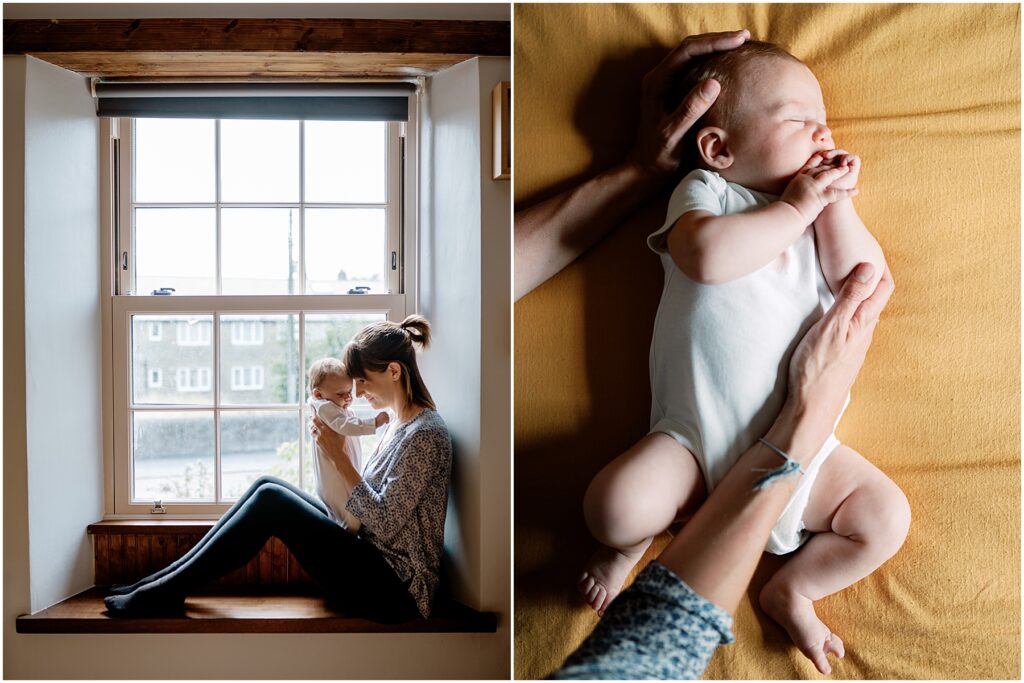 3 Months
But you don't even need to limit yourself to the first 6 weeks. If this global pandemic has taught me anything, it has taught me that family photography – photographs of your children – matter every time and at any age. I shot a lot of babies at 3 to 4 months last year and I LOVE this age. Chunky thighs? Yes. Silly Smiles. Yup. Sitting up? Maybe, but it doesn't matter. It's such a great time. Fine it's not really a newborn shoot, but they're still pretty small (come on, they're literally 3 months old. Thats SO young!)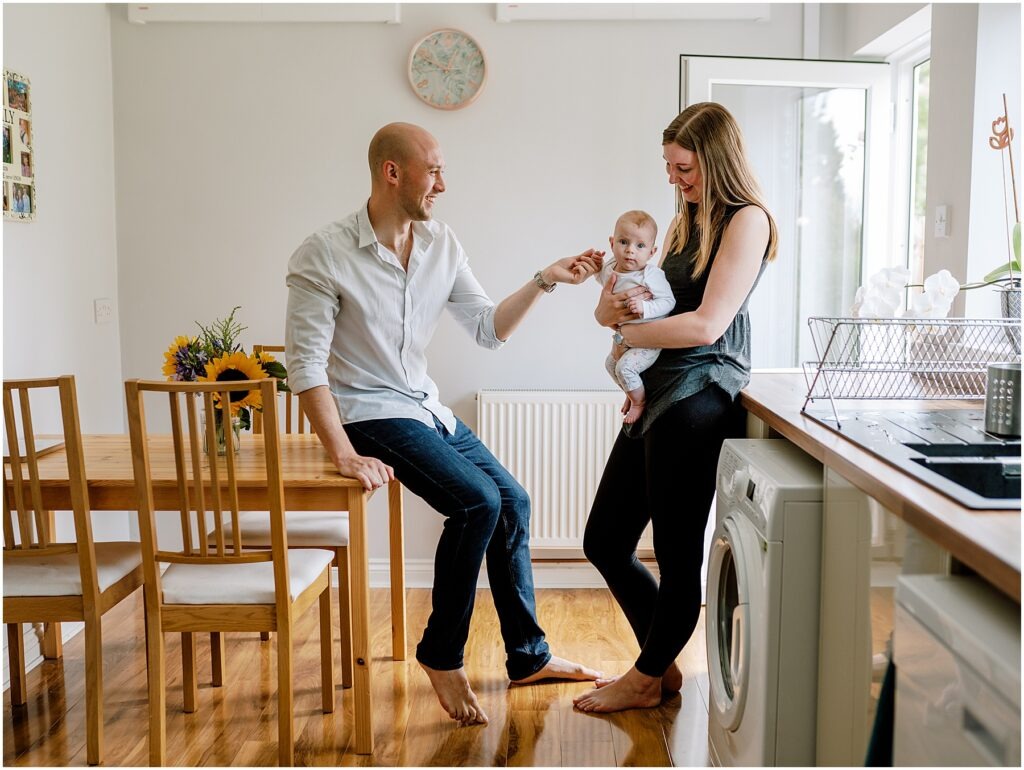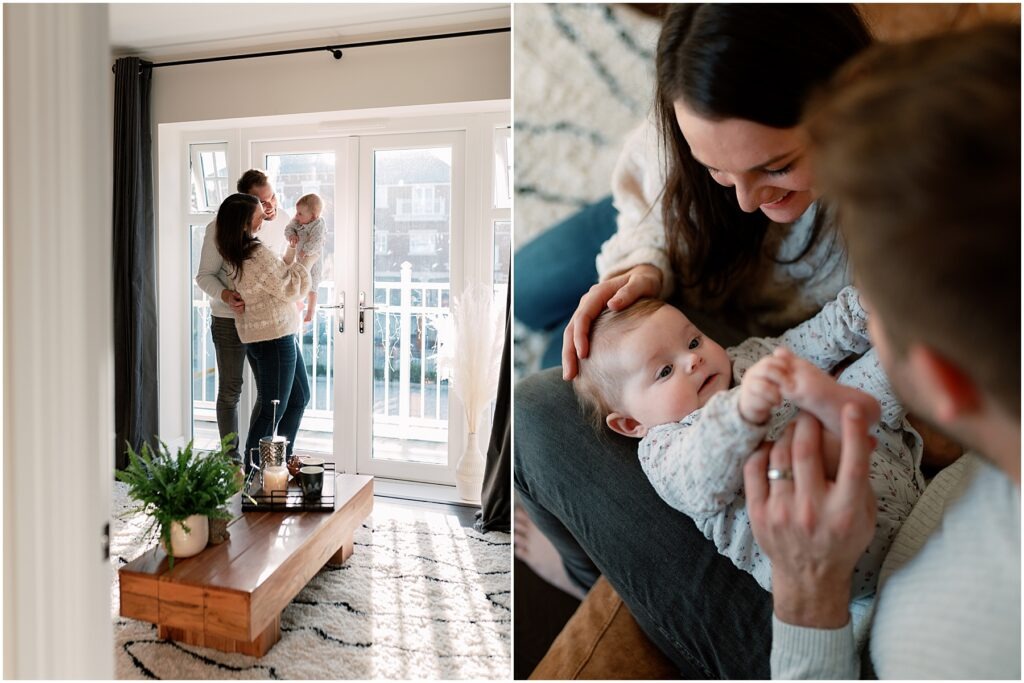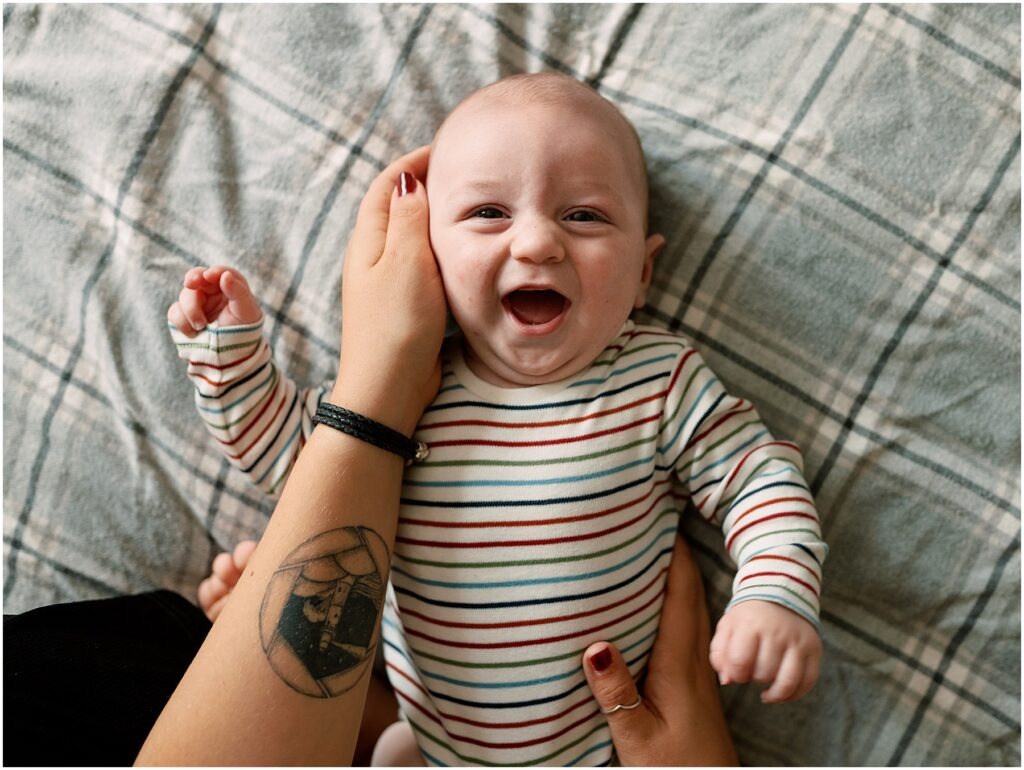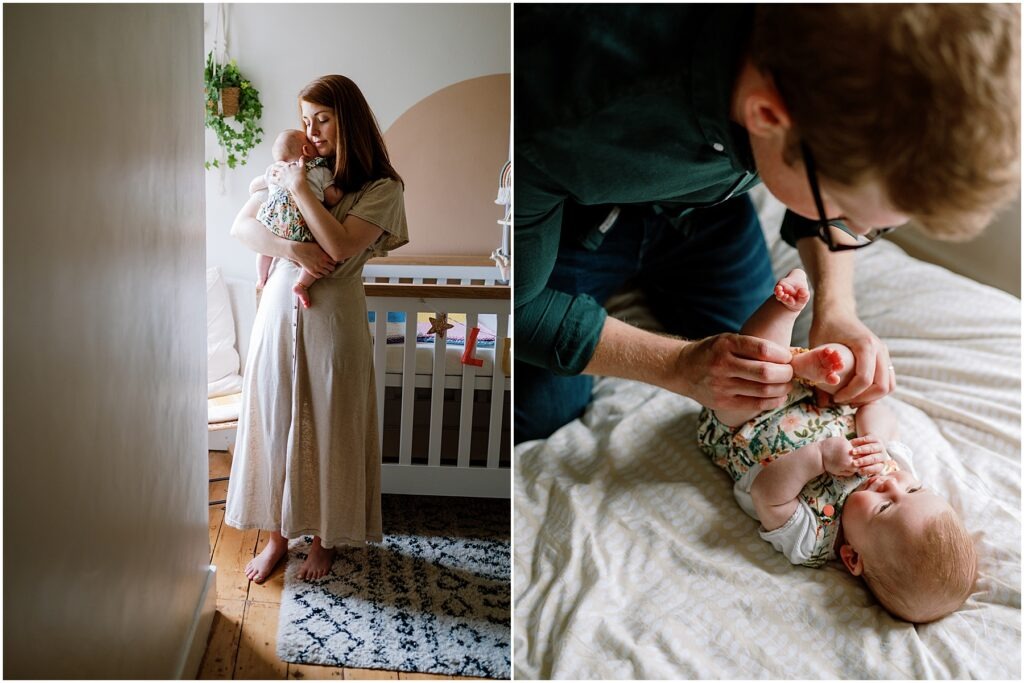 6 Months+
And, though we're definitely out of newborn territory now, I've also done 6, 8, 10 and 1 year old shoots. All blummin' gorgeous. All super special, intimate and full of love.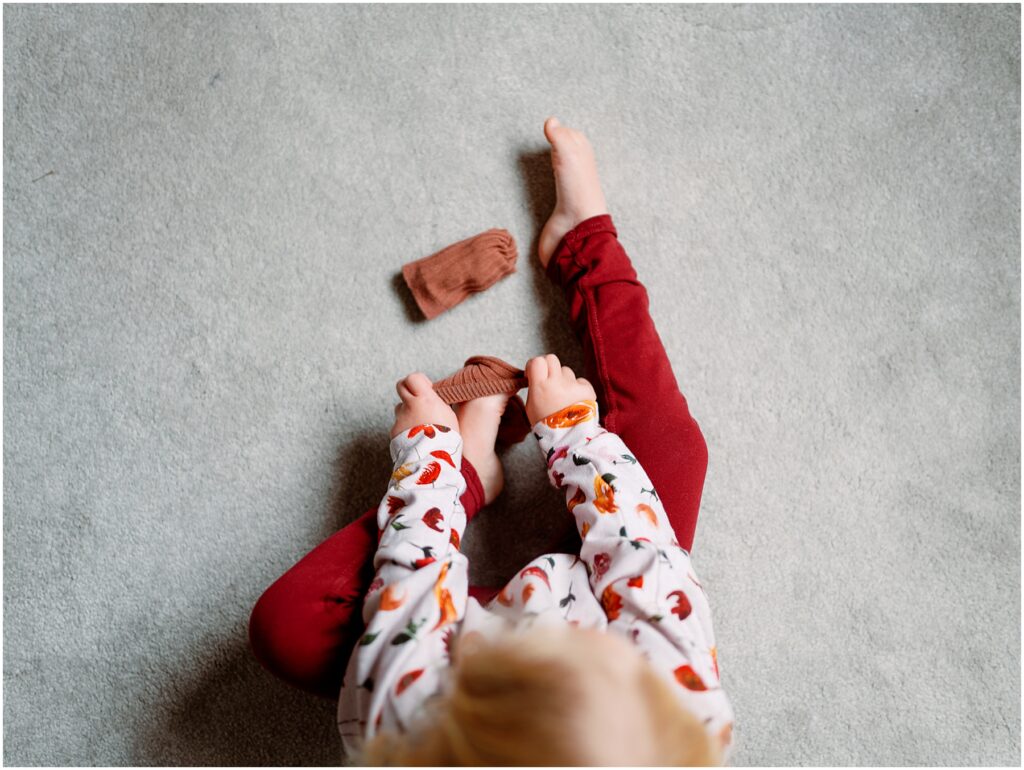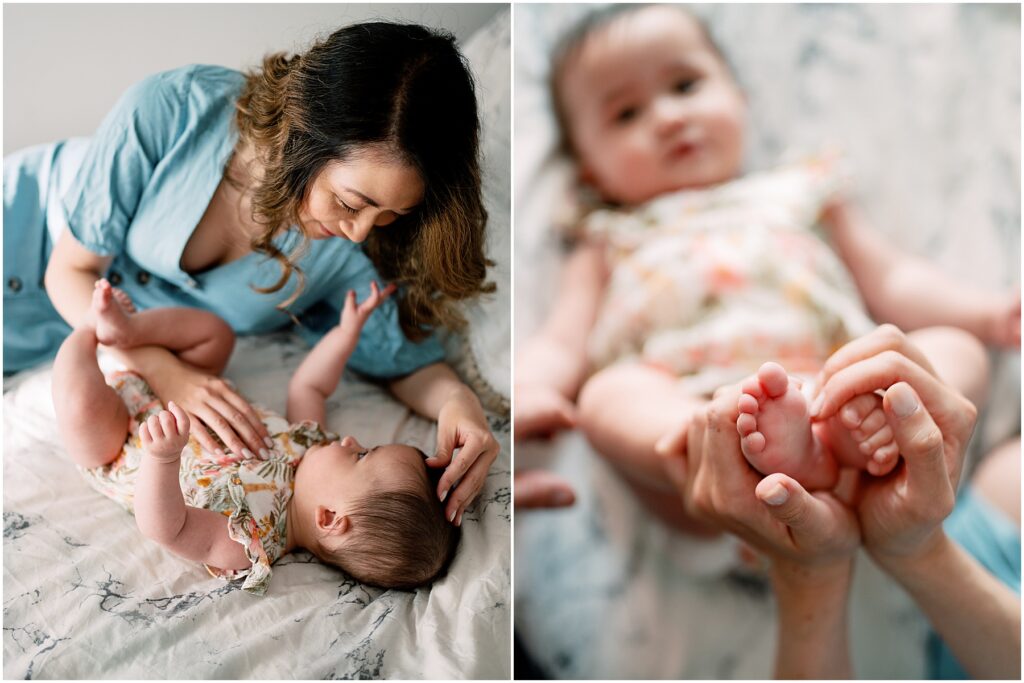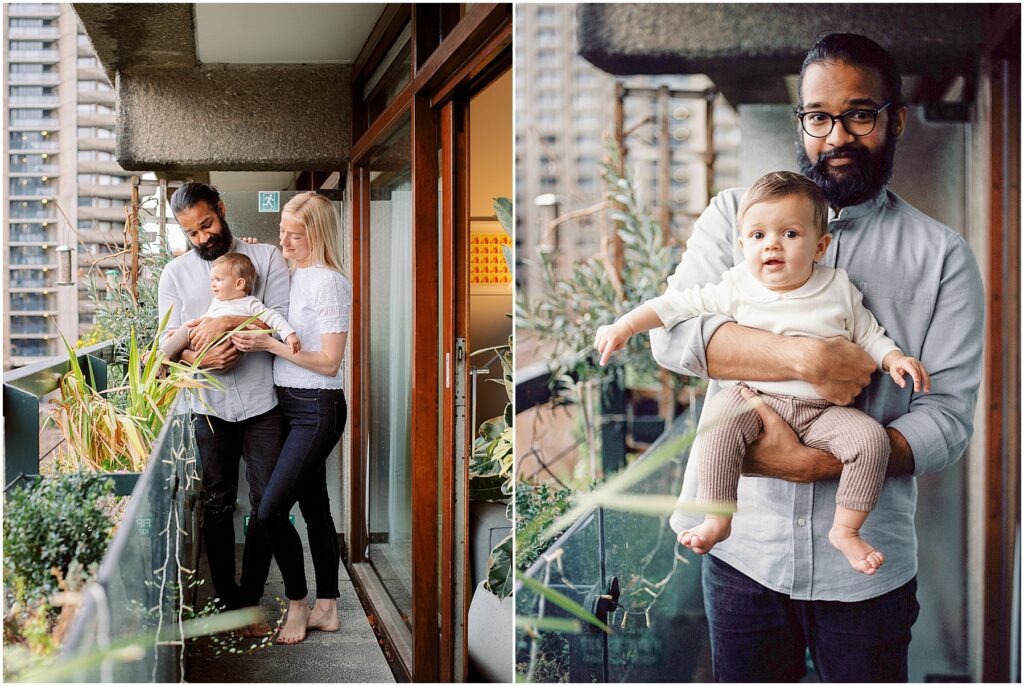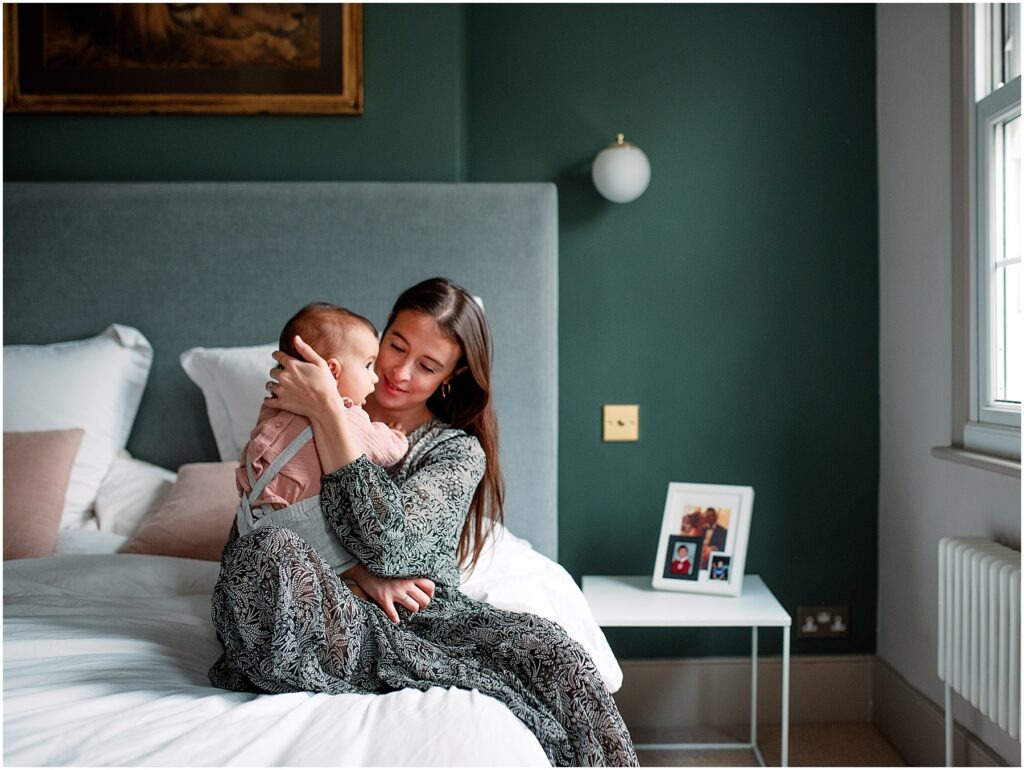 So, have a think. Have a look at these photographs and think about what you really want to remember? Is it those early days? The settling into family life a little further down the line? Or maybe it's once their big personalities (and smiles) are appearing?
I love each stage, it's pretty incredible I get to capture these sweet and special times as my job! To learn a little more about a newborn shoot you might want to head over to my FAQ page. Or, if you want to receive my Welcome Guide and to book in for a shoot (BTW Weekends go pretty quick in advance) then get in touch here.