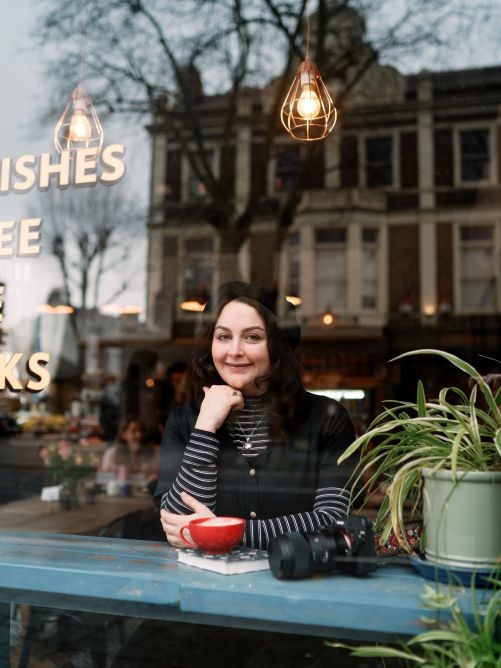 Hi, I'm Fiona! A family photographer specialising in capturing honest, joyful and unique moments. After 10+ years in the diverse and buzzy atmosphere of London, I have now settled in a sweet, reno-project home in lovely, leafy York! Londoners – I still shoot in your great city a couple of times a month, so don't worry – I'd love to capture your family!
With me as your photographer, you'll enjoy photos that tell your story, a dash of documentary, mixed in with some posing and prompts – all resulting in a beautiful, heartfelt collection of family photos.
Capturing the beauty of candid family moments is why I began. In 2019 I had my own little one – joined by a sibling in 2022 and these two boys have made me so much more aware of those unmissable milestones that happen in the home.
As a photographer and a mum, the home holds great importance to me. When you look back on these pictures in years to come, the familiar feeling of home and every life stage you experienced will come rushing back.
Every family should be able to reminisce on those treasured moments. From every 'first' to the curious and playful times as they grow and discover their personality, my portfolio ranges from natural shoots with families, newborns, parenthood and maternity. 
I can't wait to photograph you!
Frequently Asked Questions
Photography is an investment for timeless quality images, an experienced photographer, their equipment, creativity and insurance to capture this moment in time, as you are right now.
With me you are paying for 10+ years of being a photographer, the countless hours of learning an shooting, to deliver the most perfect gallery of your family.
You can get a full rundown of what Pricing packages are available on my website.
How do we book a photography date?
To book a shoot and reserve your booking date, I'll require a £100 deposit. The remaining balance is due two weeks before your session.
Are we able to reschedule?
Most photo sessions are in the home, so usually, I don't need to reschedule since the weather isn't such a significant factor. But I want to be as flexible as possible, so if anyone's unwell or you want to change the date, I'll do my best to accommodate you.
When is the right time to do a maternity photo session?
Maternity shoots are best right around the beginning of the third trimester. Any time after 30 weeks when you're getting a nice bump – but you're not overly big or uncomfy! 
When is the right time to do a newborn photo session?
If you want to capture those very fresh details, I suggest having a newborn shoot within those first 4 weeks. However, I take on baby shoots at any time, so if you want to settle into parenthood for a little while before getting pictures, that's absolutely fine! I have photographed beautiful newborn sessions at 6+ weeks and they're every bit as special.
I have a big family! Can you photograph us all?
Absolutely, a family size of up to six people is included! Each additional family member will cost £50 per person.
What should we wear to a shoot?
First and foremost, the most important thing to keep in mind when putting together a shoot wardrobe is comfort! If you're not comfortable, you won't feel confident in front of the camera, which will come through in your pictures. For a newborn shoot, chunky knits and simple clothing work best. I also love colour, so a vibrant muslin, or cushions, plants are welcome! I've added tons of clothing advice in my Prep Guide that you'll get once you book your shoot.
How long will the shoot take?
Family and Maternity shoots often take about 1-1 ½ hours. For newborns, the shoot can take up to three hours, but generally around the two-hour mark. This is because I follow the little ones' lead and work around them. Making the shoot a little longer takes away the pressure and gives time for any changes, feeding etc., that's needed during the day!
How long will it take to get my images?
You'll receive your online gallery 3 weeks after the shoot. Your gallery will be live for 3 days. During these 3 days you can view your images, make your decision on which images you want to download or upgrade to one of my Collection
How many photographs will there be in my gallery?​
You can expect around 55+ beautifully edited images from your photo session for you to choose from.
What is an online gallery?
Your online gallery is a secure space online for you to view and download your images and upgrade to a Collection. Once your photographs are ready, you'll be sent a unique link to your photo session and a private password. Your online Gallery will stay open for 3 days. During these 3 days you are my priority and I am here to help in any way you need me. 
Yes! Once you get your gallery, you'll be able to purchase additional products and digital files. Any prints or products you order can take up to six weeks from the date ordered to be delivered to you. 
Covid-19 Health and Safety
Please take the time to read the ways I'm keeping everyone safe when returning to work. I'm keeping up to date with the Government Guidelines, adhering to the law and will update you if your booking is affected by these changes
Before I arrive at the location of our shoot, I'll sanitise my hands with my own personal hand sanitiser and repeatedly throughout the shoot
If myself, anyone in my household or anyone I've been in physical contact with becomes ill with signs of coronavirus, I'll notify you immediately and our session will be postponed
If you, anyone in your household or anyone they've been in physical contact with becomes ill with signs of coronavirus, you must notify me immediately and our session will be postponed, free of charge
If you're self-isolating or you're living with someone deemed as high risk, currently, I'm not able to photograph you until a safer date