Welcome to one of my first in home York Family Shoots and get ready because it was a good one! As a mum of two young boys it was so fun to shoot a family of four with two older boys. A little insight into what is to come and, luckily, they were a total joy! Double luck for me was the fact that this home – and family – embraced colour. Something I love too!
I get that most people, when they think family photoshoots, they think small children: babies, toddlers, pre-schoolers. But I really find capturing such beautiful and authentic moments in shoots with older children so wonderful. So if you take away one thing from this post it is this: get the family shoot, don't worry about the rest! Don't feel like it is not the 'done thing' to have a family shoot when you have children that are pre-teen or teenagers – because these moments are still as fun and chaotic and sweet. These ages deserve to be cherished just as much.
Why do I love capturing families with older kids so much? In home family shoots are my favourite and now shoots with big kids are quickly becoming a winner too, and here's a few reasons why:
A chance to capture really honest and beautiful portraits of your children as they are right now. They change so quickly. 4 years old is totally different to 6. And then 8 is wildly different to 6! And then you're heading into double digits – each birthday adds a year of change and character! Let's capture that!

The shoots are such a brilliant and bonding experience in themselves! When kids get older, that non-stop touching, cuddling and carrying stage starts to ease off a little. So its a great reason to spend a few hours together laughing, tickling, pulling faces and just enjoying each other!

And, of course, the wonderful age where kids can both follow directions and also fall about laughing at some of the prompts I use to create some real natural moments. These older kid sessions sure do offer a lot of variety and a chance to mix it up a bit – which I love!
So have a scroll through some of the highlights of this in home York family shoot. Drink in the vibrancy, sweet connection and just the overall superbness (is that a word?) of this session! I hope you love it as much as I do!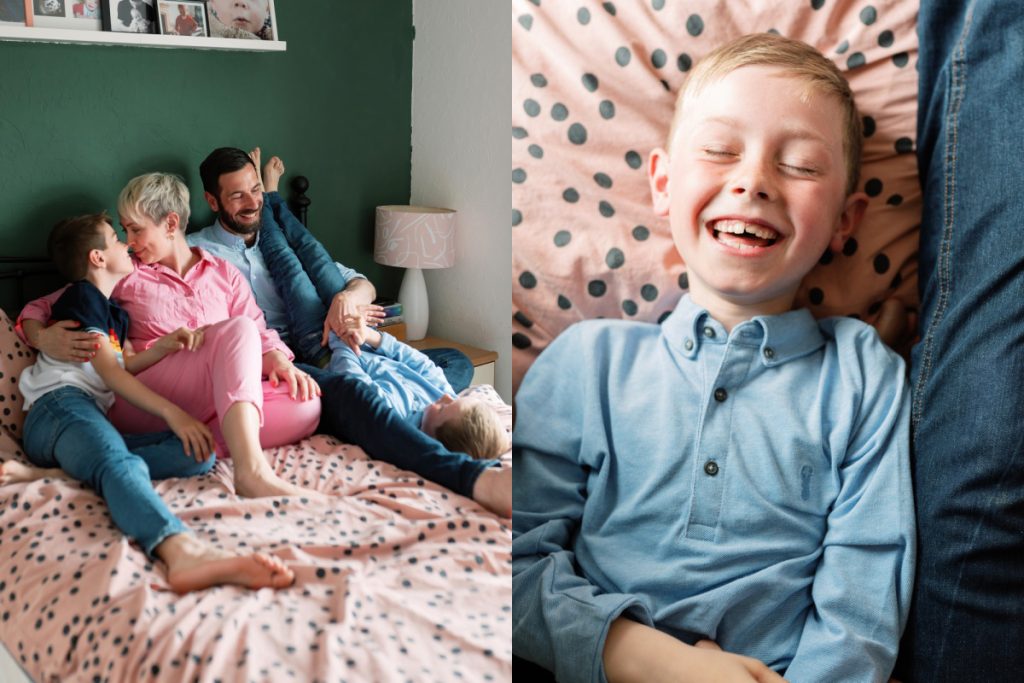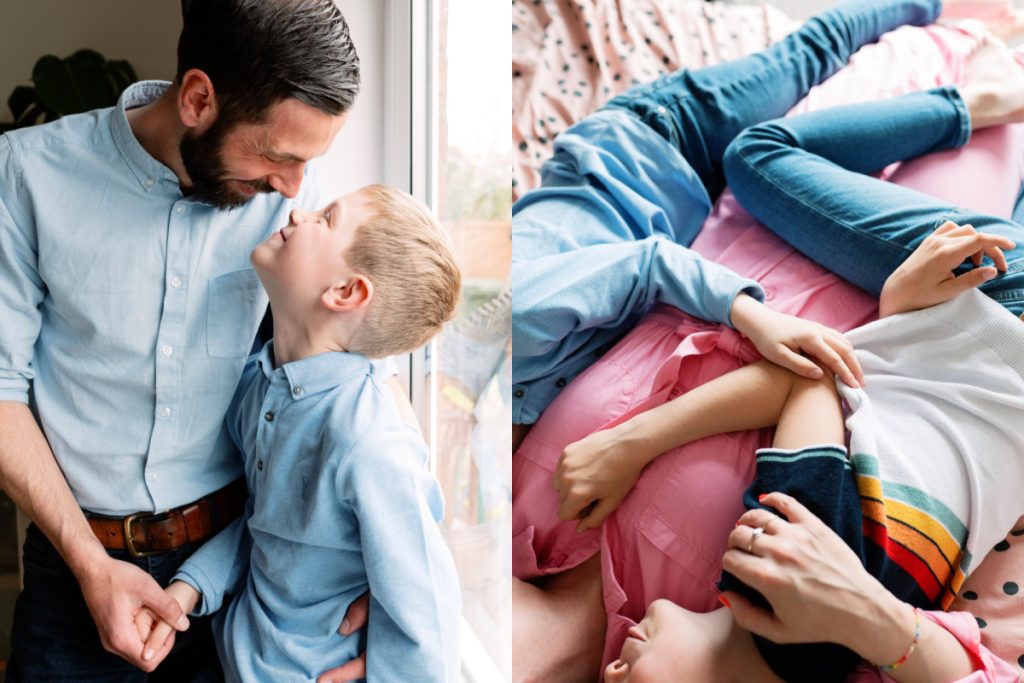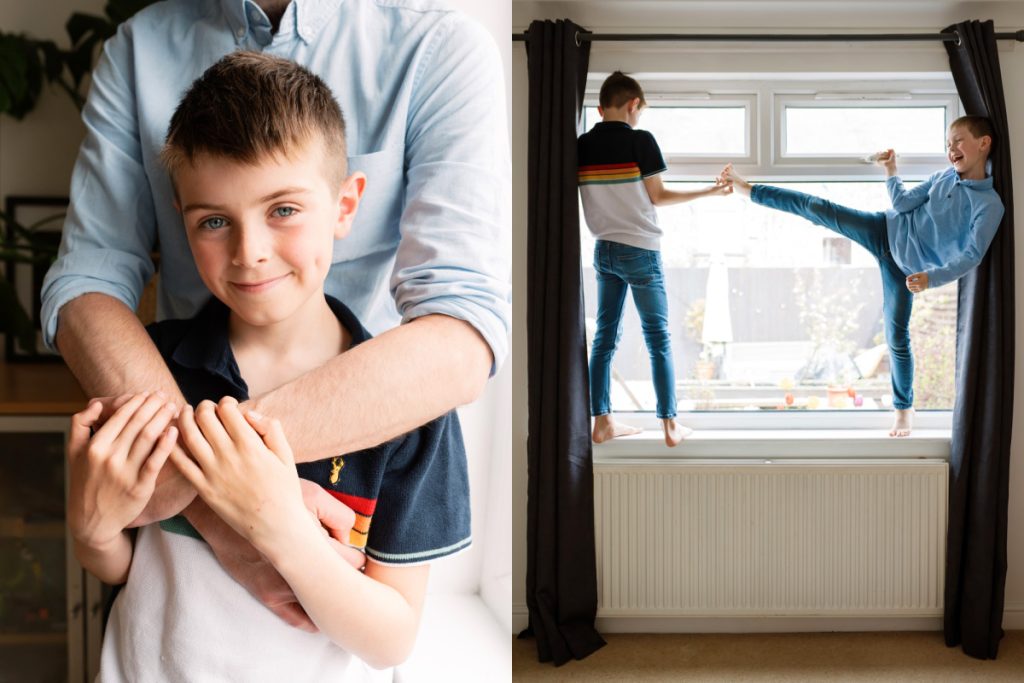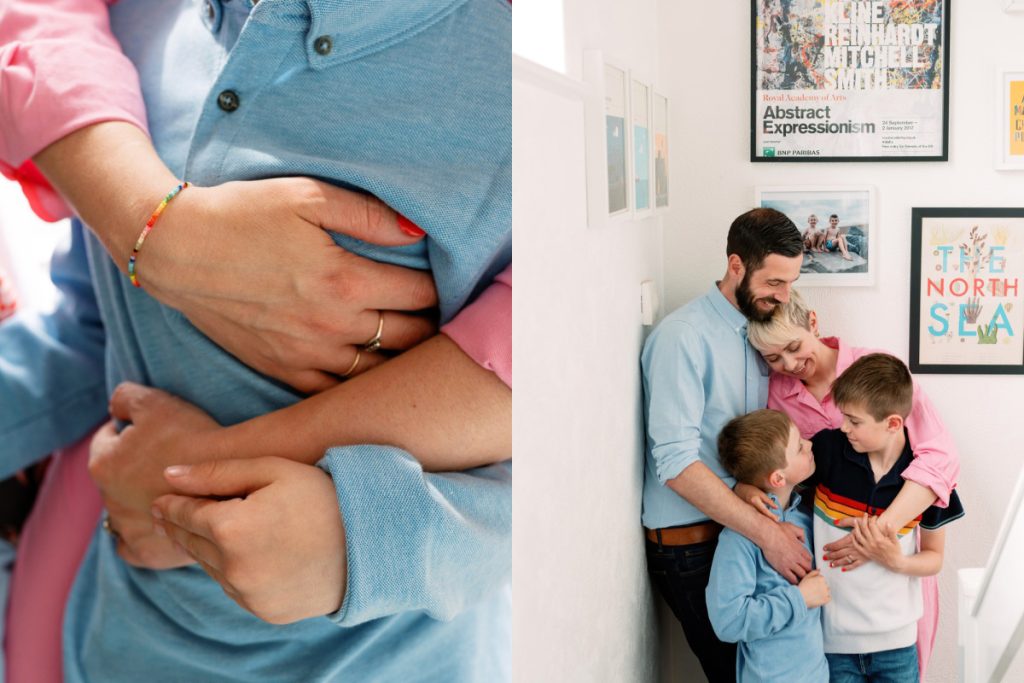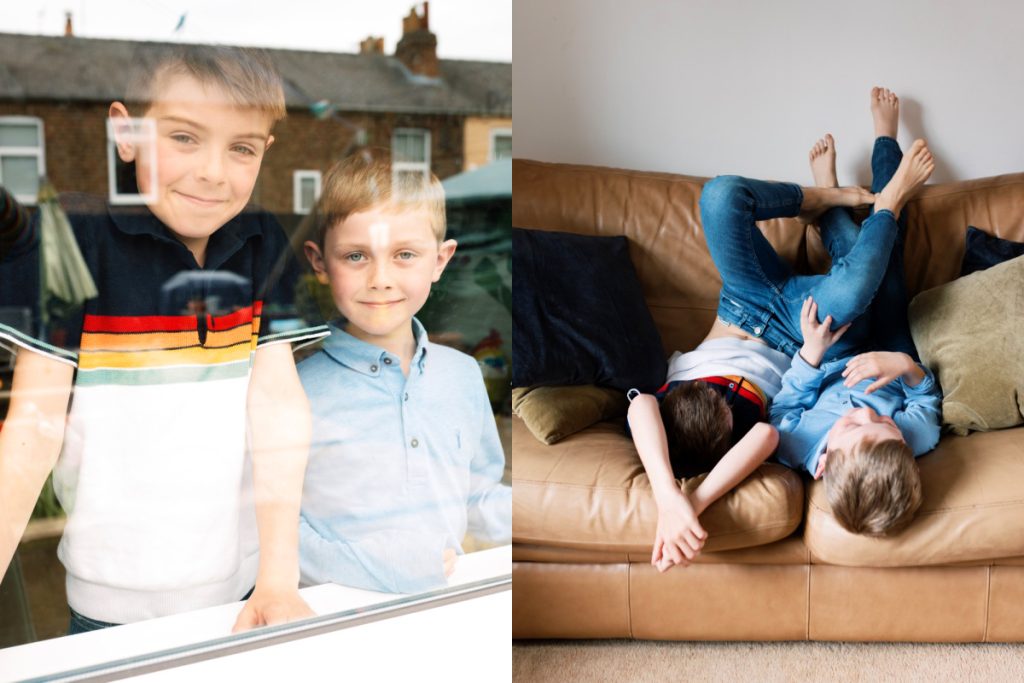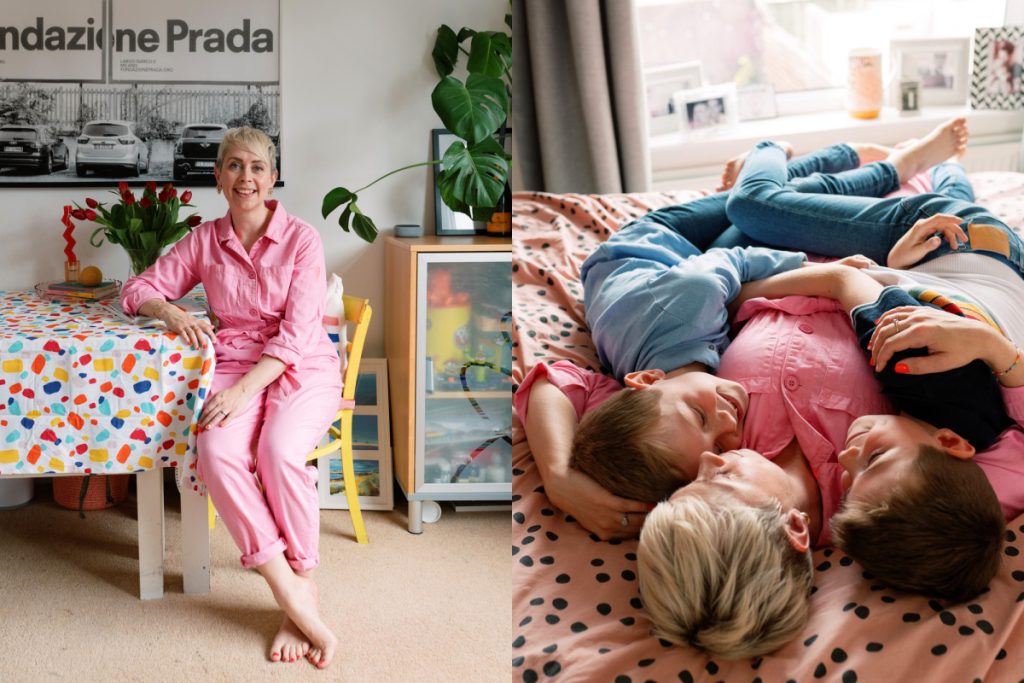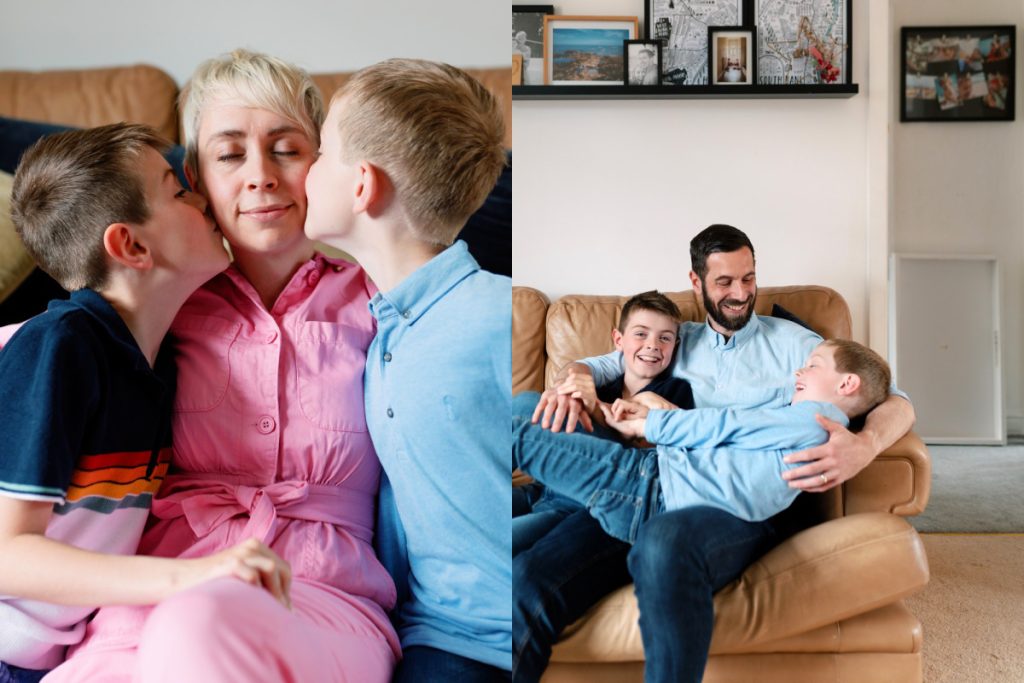 In home family shoot perfection – am I right? I love that not only are we getting to see these real, connected moments but we also see the personality of the home shine too! Artwork? Check. Photographs? Check. Colourful textiles? Check!
Your home is such an integral part of your family story, which is why I love standing back and capturing it. Just like you and your children will grow and change over the years – so will your home. The decor, the collections, the art, the toys. So let me tell your family story as chaotic and unconventional as it is right now, it's my job and I absolutely adore it.
If you're still bit shy you might find these posts useful: I have older kids! Can I still have a family shoot? – Fiona Caroline Photography or (if you have younger children): Toddlers + Newborn shoots: they're actually a lot of fun! – Fiona Caroline Photography. Or if you just fancy looking at a beautiful shoot I adored this cosy session: Lazy Family Sundays | East London In-Home Family shoot – Fiona Caroline Photography and this chaotic one: An Energetic Family Shoot with a Toddler | Family Photographer West London – Fiona Caroline Photography
If you're ready to have me capture your story, well I am thrilled. Please fill out my Contact form here: Say Hello – Fiona Caroline Photography