It's been a little while since I wrote a blog post but things have totally taken over the last six months or so –  work, moving house, having a baby! But, I'm back with a ton of fabulous galleries to share, helpful posts to write and just general chat about family shoots.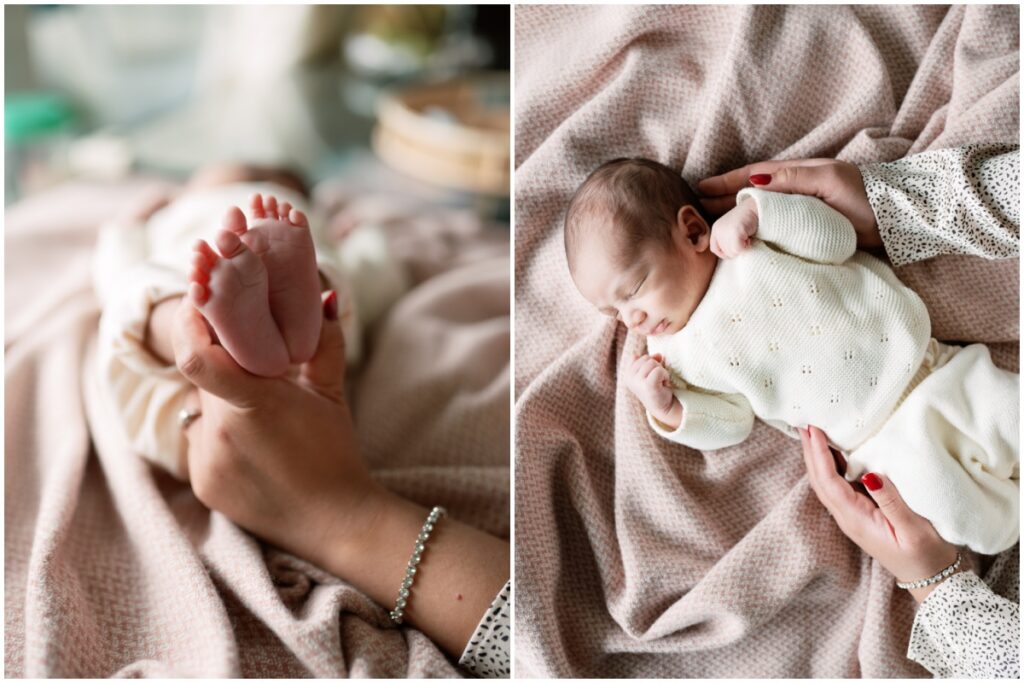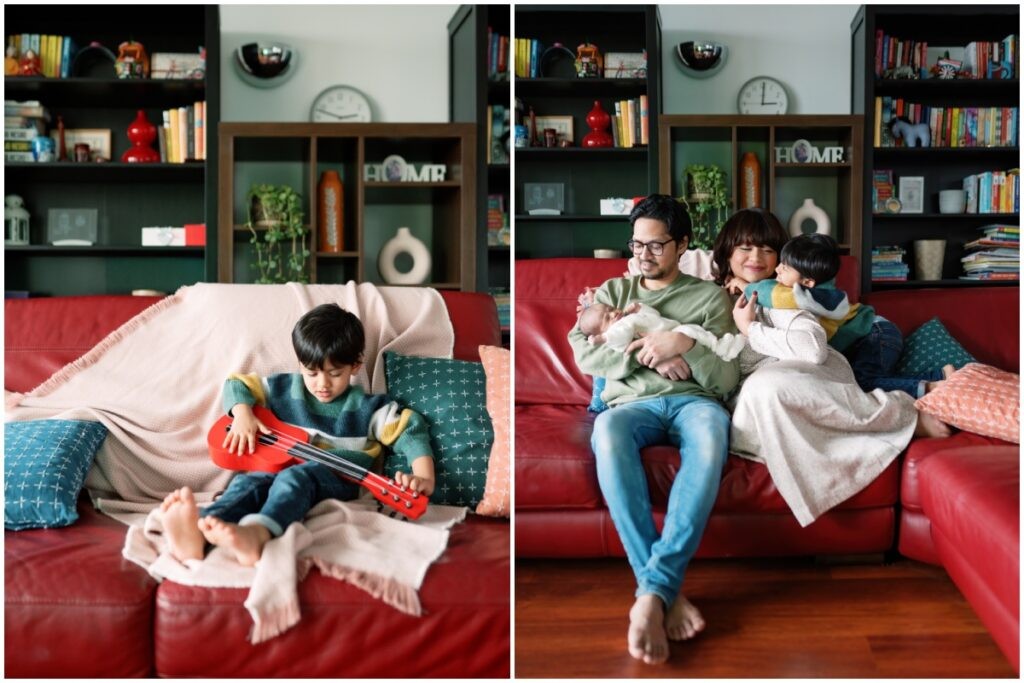 This one I am posting today is for those that want a little insight into a newborn shoot with a toddler. Newborn shoots with toddlers might actually be the most frequent type of sessions I capture. And they're so interesting, each shoot totally different from the next. Sometimes I have a wild three year old, the next a sweet, quiet two year old. Sometimes it's a battle to get a toddler with their new siblings, and other times they just dote and dote and dote.
So if you're expecting number two (or three.. or four..) and have some reservations around how your toddler will behave on a shoot, let me just say: No one knows! I've had questionnaires filled up with fear their child will not cooperate, but on the day they're a total star! It's best to go in open minded and just roll with the punches. But – if it eases your mind at all – I have tackled pretty much every different stage of toddlerhood during my shoots. I've been there and seen it – so don't worry. We've got this.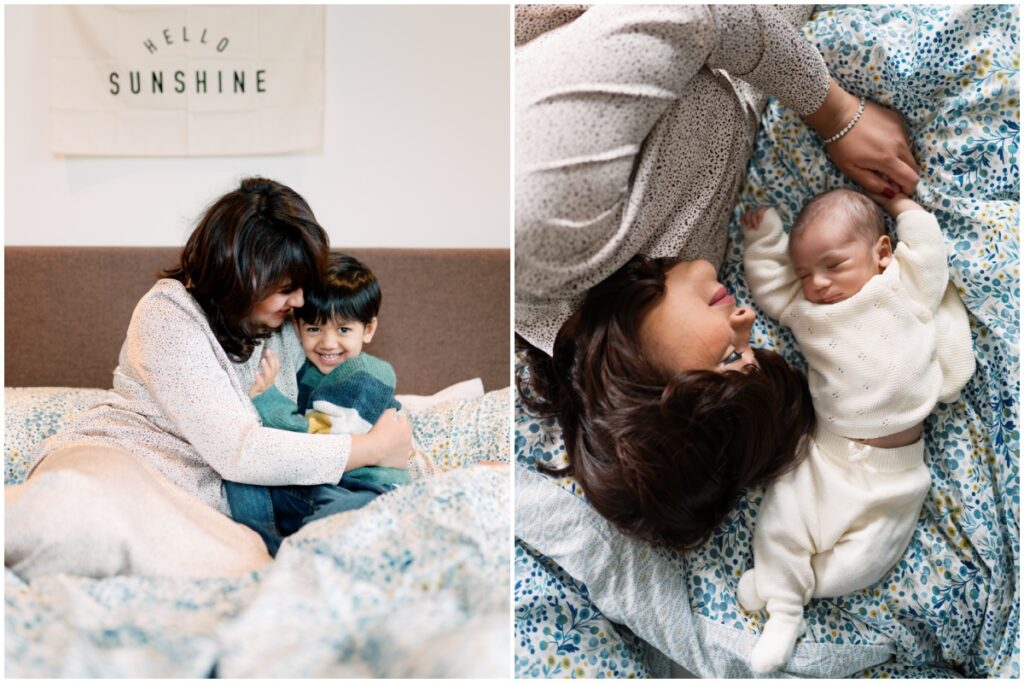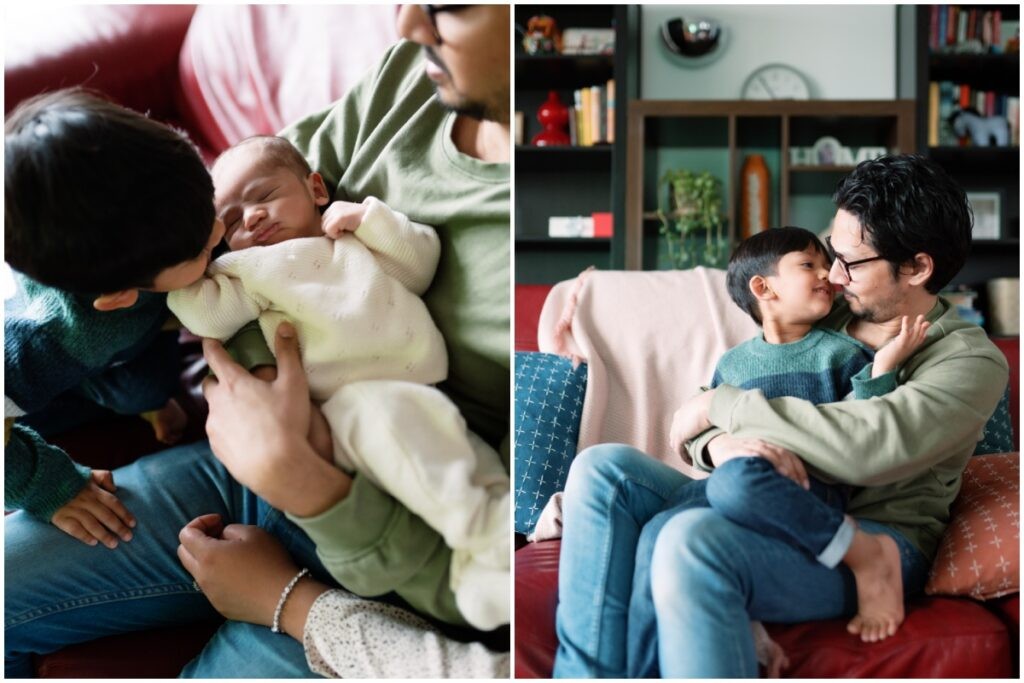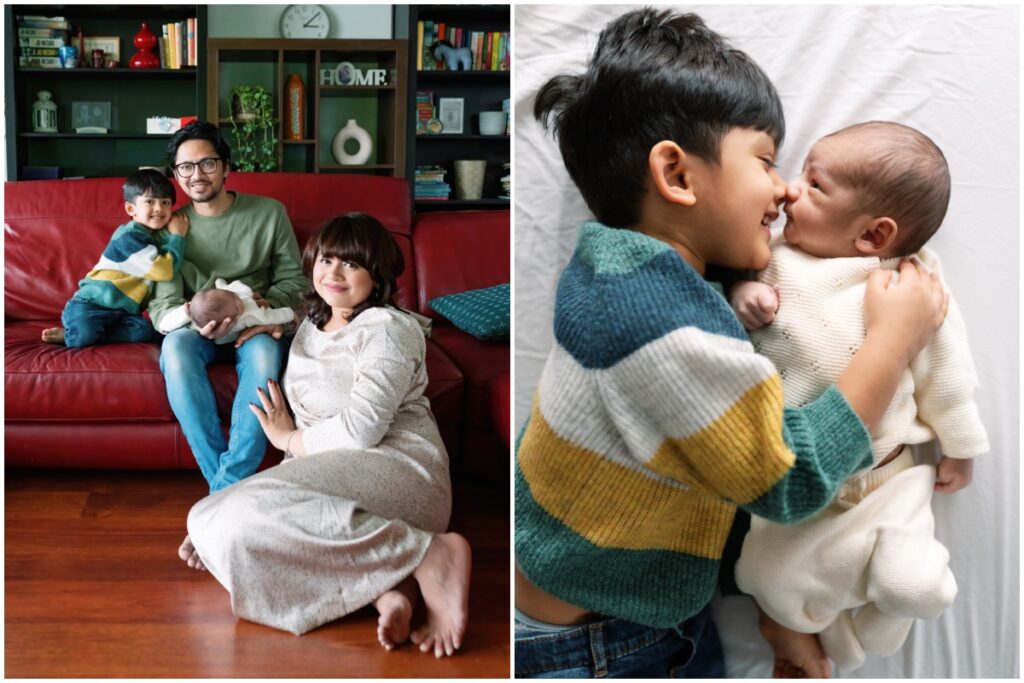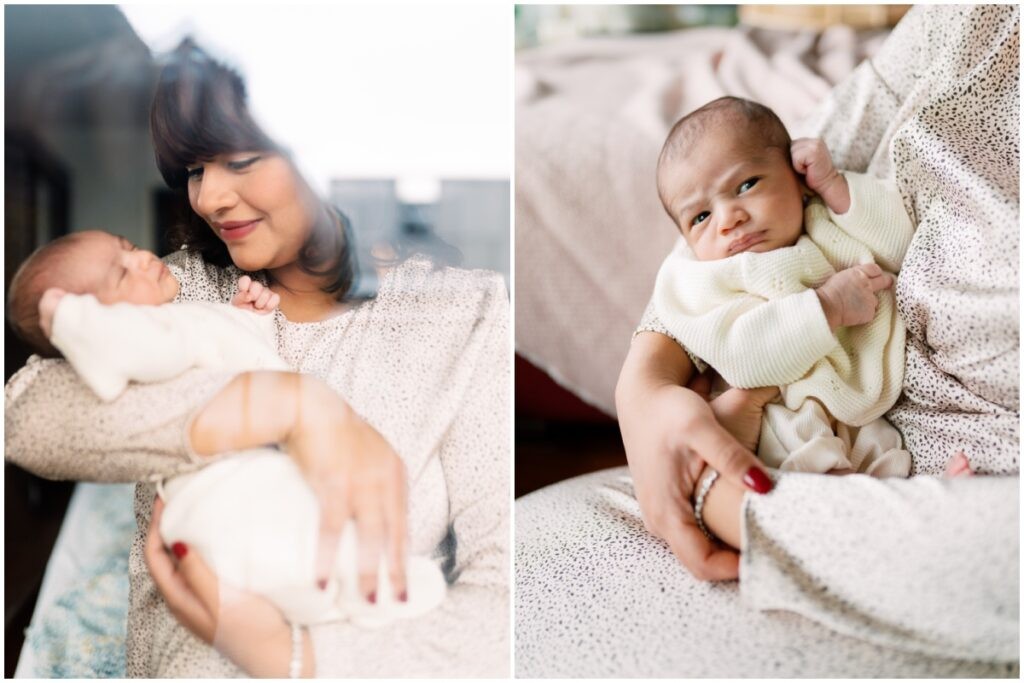 This session here is a lovely family shoot with a three year old and a two weeker. And it was a good one. Shooting in London offers me a huge variety in the types of homes I capture families in. Big sprawling homes, stunning Victorian terraces, special spaces that might be small yet are packed with colour and charm and modern flats that offer big open windows and clean, crisp spaces. And this shoot was the latter. A contemporary home filled with photographs, personal trinkets, family mementos and toddler toys (because I am yet to see a toddler shoot without a bundle of toys tucked away in a corner!)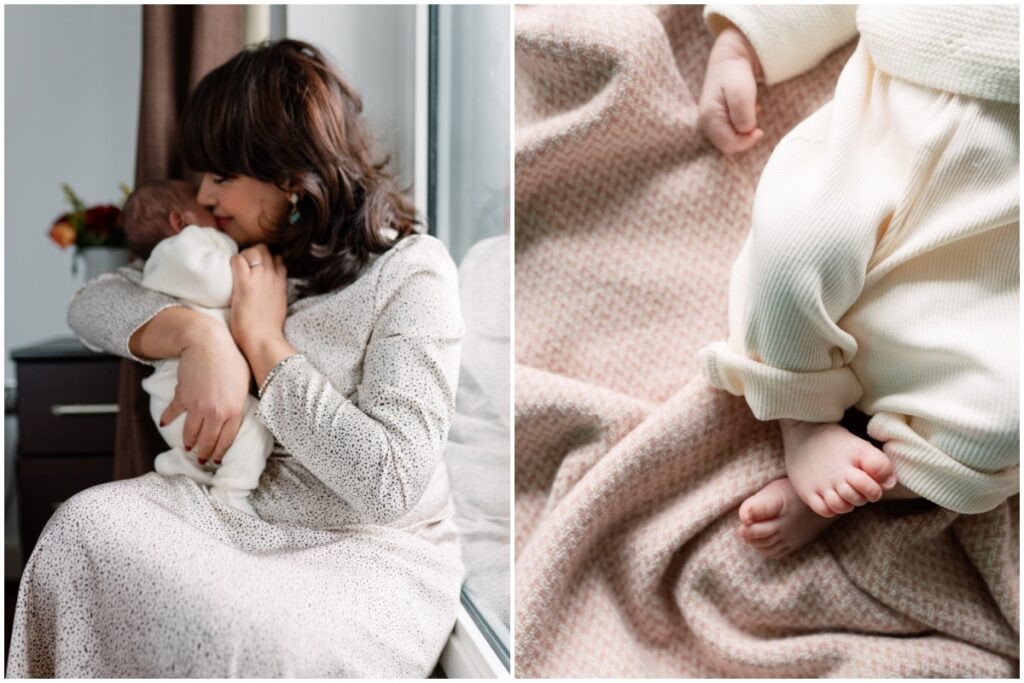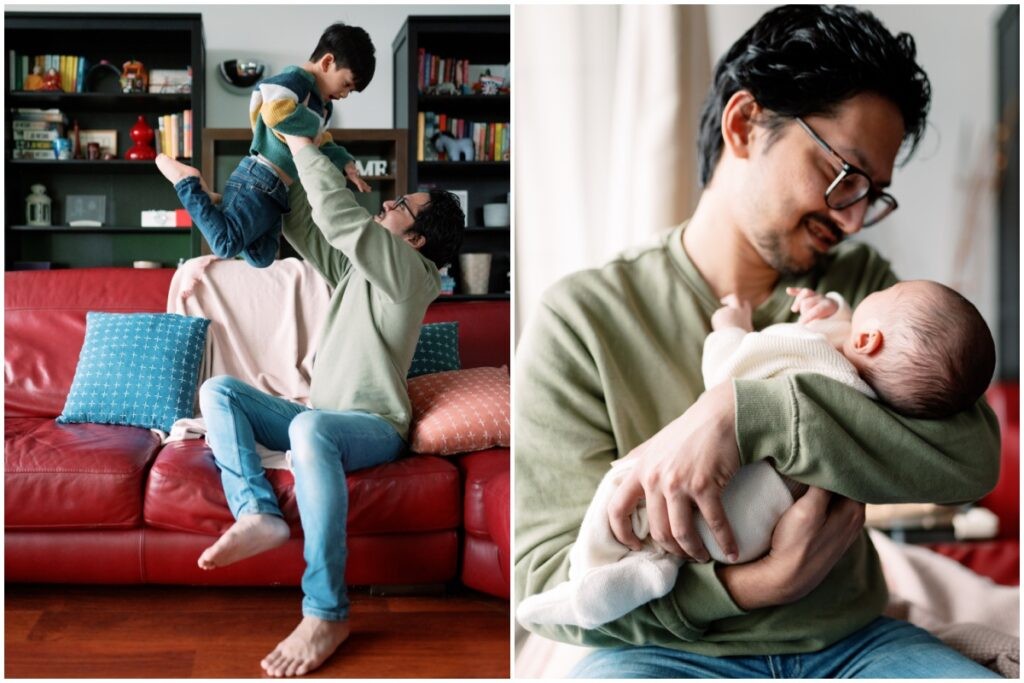 They were the kindest and most welcoming family. I think the main thing when booking a family shoot is trusting your photographer – and they did just that! 'Stand here', 'sit here on the floor', 'let's move this'. Nothing was a problem. And I just adore the connection we caught between each and everyone one. Scroll though and devour the details, the cuddles. Mama with her babies. It's pretty special and the response, when delivering this gallery said as much: ""Thank you so much for these precious photos! We had such a wonderful time scrolling through them together. Each and every photo is beautiful. I still can't believe how fantastic the session turned out to be, given how messy our home has been lately. All thanks to your brilliant photography. I am so very glad we decided to do a newborn shoot with you!"
Want to book your own session in? From tiny newborns to toddlers and teens, get into my 2022 diary here: Contact Me.