I sometimes get asked, why film? Surely you're making it harder for yourself? Why not digital?
So let me just start with this – I shoot exclusively on film. I will turn up to your shoot with rolls and rolls, my gorgeous, old cameras and a light meter! But it is worth it, I promise you!
In this post I discuss why I shoot film. This is not a film v digital post, or me trying to persuade you to give it a try. Rather this is just about me, why I do it and what it means for those that hire me!
A simple metaphor here is this: an Artist may like to paint with watercolours, but their neighbor may choose to paint with acrylic. And that's totally fine, because it is a personal choice.
It's about finding a medium you connect to, you produce good work with and you feel passionate about. And in a nutshell that is why I shoot film.
When I first started to take pictures (in a serious kind of way!) I was at college. I was about 17 and I shot on digital. I have always been creative, but it was through studying Fine Art, Mixed Media & History of Art that I found a medium that suited me. Photography.
Fast forward a few years and it's day one of University. (Yes, I went to study art. Photography actually.)  The lecturer turns to the class and begins with this:  'To understand photography, you need to go back to basics.' We all put down our digital cameras and picked up the cardboard, scissors and black paint and we made a pinhole camera. My first introduction into analog photography.
The start of a journey I adore.
I spent my three years at University with film. In the darkroom, sat at the negative scanners (listening to Radioheads 'In The Basement'), renting out Hassleblads or Mamiyas from the storeroom. I loved it!
I was hooked. I still am.
If you could follow me around on a perfect day in London, it would most likely include stopping in one of the many camera shops; small, busy little stores, packed with old cameras, books, lenses, film and paper. I collect old cameras. I have my mothers old Box Brownie and I just adore it. The names Kodak, Fuji Film, Ilford excite me. I am honestly fascinated by analog!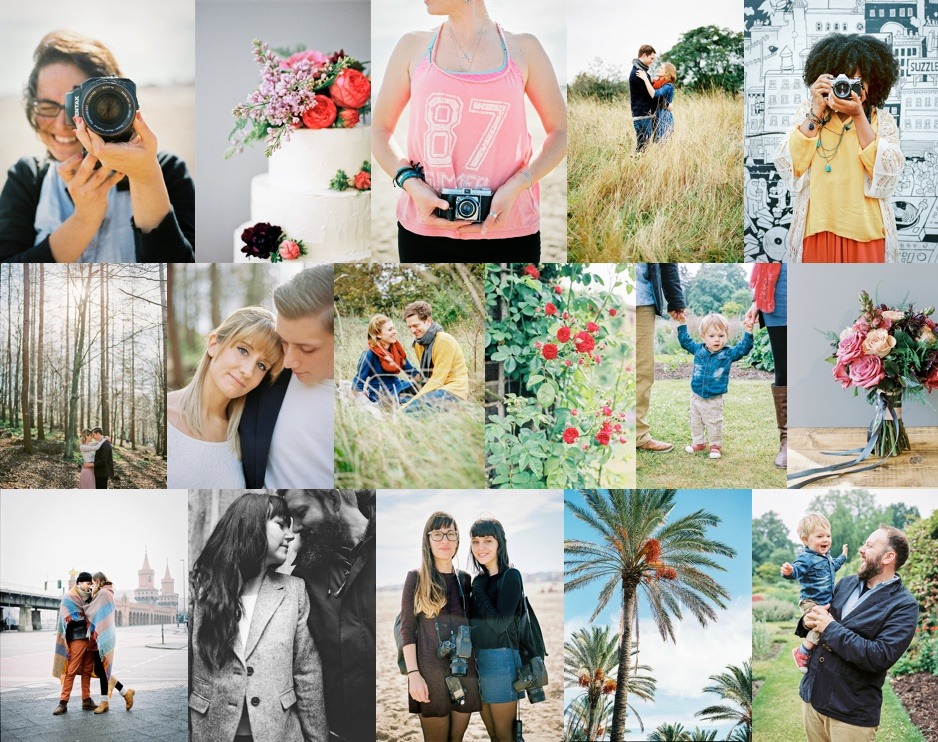 But why shoot it now? When we live in a digital heavy world, when digital makes so much more sense. Digital might make sense to millions out there, but not for me. By shooting film I know that each shot counts. Each shot is worth money to me. I wait, I am patient – to get that perfect image. I know the importance of understanding light. Shooting in manual and having control. Metering correctly in all light conditions.
I have built up strong, trusting relationships with my film lab. They care about the  photographs as much as I do and you do.
By shooting film my time is spent away from the computer, I easily spend less time working on a computer than a digital shooter will (I rarely need to spend more than one minute on post processing for each picture.) Because, and here is the important thing – I got it right IN the camera.
And yes it is true – film does have that look. How can I describe it? There is more depth in the image. The blacks are richer, the lines are softer, the colours are deeper, the whites have detail.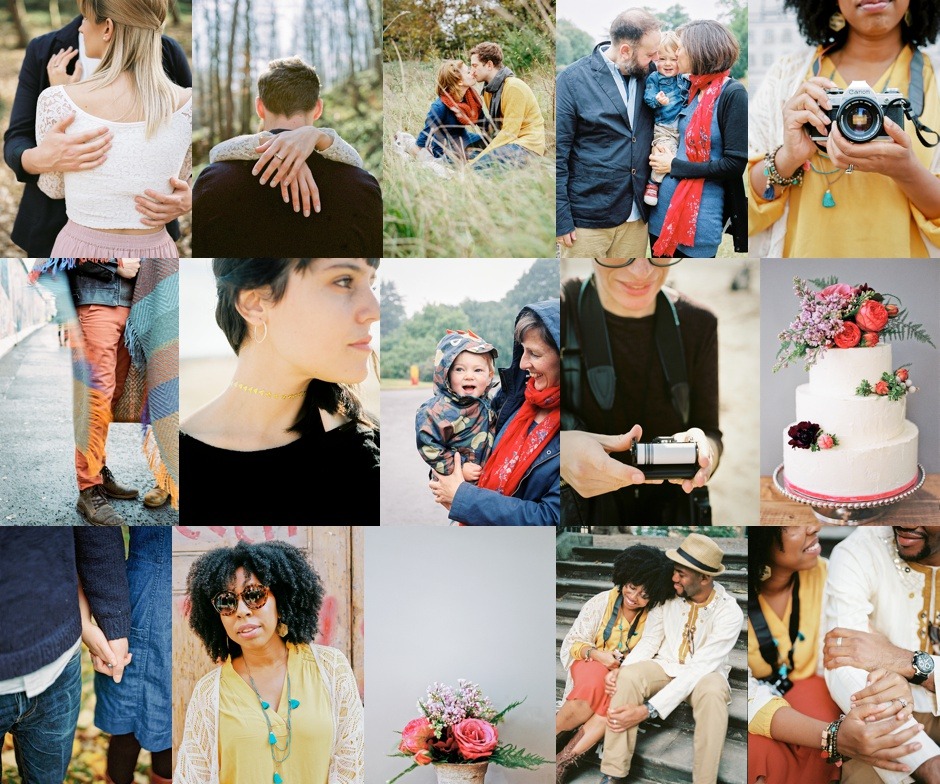 And finally, why should it matter to my lovely, beautiful, clients how I shoot or what I shoot on?
Well it shouldn't. Not entirely. What counts are your final images and that you love them!
But by shooting film I spend less time in front of the computer editing and more time focused on my clients and giving them the very best customer service (and I love to make people happy!) By shooting film I have more time to spend on my business improving my skills and improving my work. Better work = better pictures!
Shooting film is such a tangible product. I love the fact we are making something in camera, which we can then hold in our fingers, up to the sun, and see the details shine through (love, love, love!)
The colours in film are mind blowing and just so, damn gorgeous!
The process is an art. Reading the light and producing a well exposed negative. Developing the film and scanning the negatives into the computer (or even making prints in the darkroom). Producing something that has taken time until it is ready to be seen, touched and proudly displayed on your wall.
I shoot film because I am passionate about it, and that shows in your pictures.
And finally – why I shoot film – because everything look so much better shot on film (well in my opinion anyway)!