Newborn Photography
Hertfordshire
---
Shot on Pentax 645N & Nikon F100
Kodak Portra 400 & Kodak Tri-X 400
Developed & Scanned by Carmencita Film Lab
---
Just 17 days old and absolutely perfect. I love, love, love  these special photographs of baby Rufus.
 Newborn photography sessions are probably my favourite. I love the fact my job lets me capture such important memories – and any parent can tell you how fast their baby grows and changes in that first year (even those first few weeks!)
So, at 17 days old, Rufus is a charmer already. Incredibly well behaved, extremely sleepy and dressed up in an adorable, hand knitted cardigan made with love by his Grandma (another reason to get newborn pictures – the items that may get lost over time are recorded forever.)
I headed out of London, to Herts, to photograph this little family of three.  We kept the shoot simple and relaxed, using natural window light, lovely hand knitted clothes and blankets – and simply focusing on organic moments between them all. Capturing the little details that change so quickly – his hands, his feet and his head full of hair! It was one of the most enjoyable and peaceful sessions I have shot. And the reply I received – after seeing their online gallery – is proof enough why a newborn shoot is so important:
"..thank you so much for giving us these memories. He's changed so much already, it's such a special time and so worth doing."
Throughout the shoot I used a mixture of black and white and colour film and I can't tell which I love more! Black and white offers so much in terms of honest, timeless images. But then the colour  – especially his gorgeous, colourful nursery – looks pretty fabulous as well!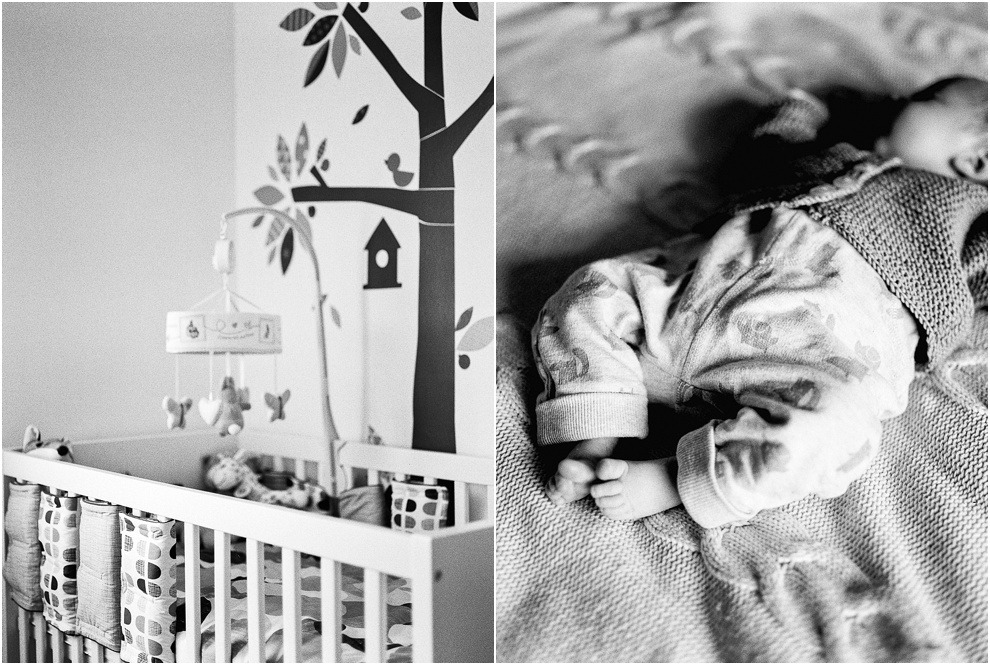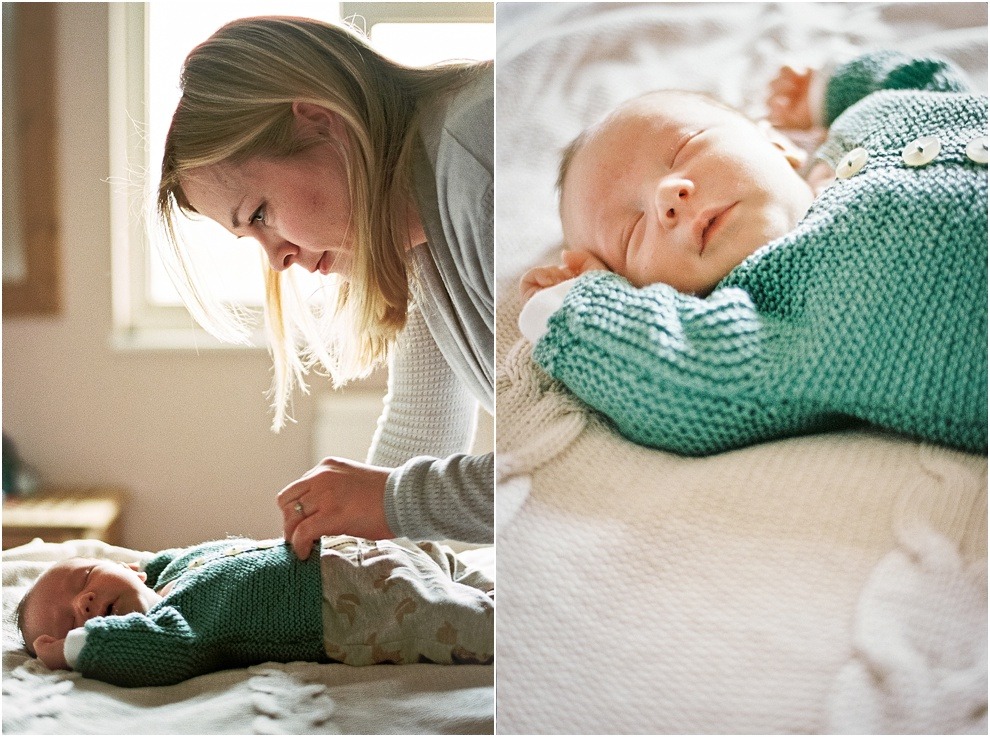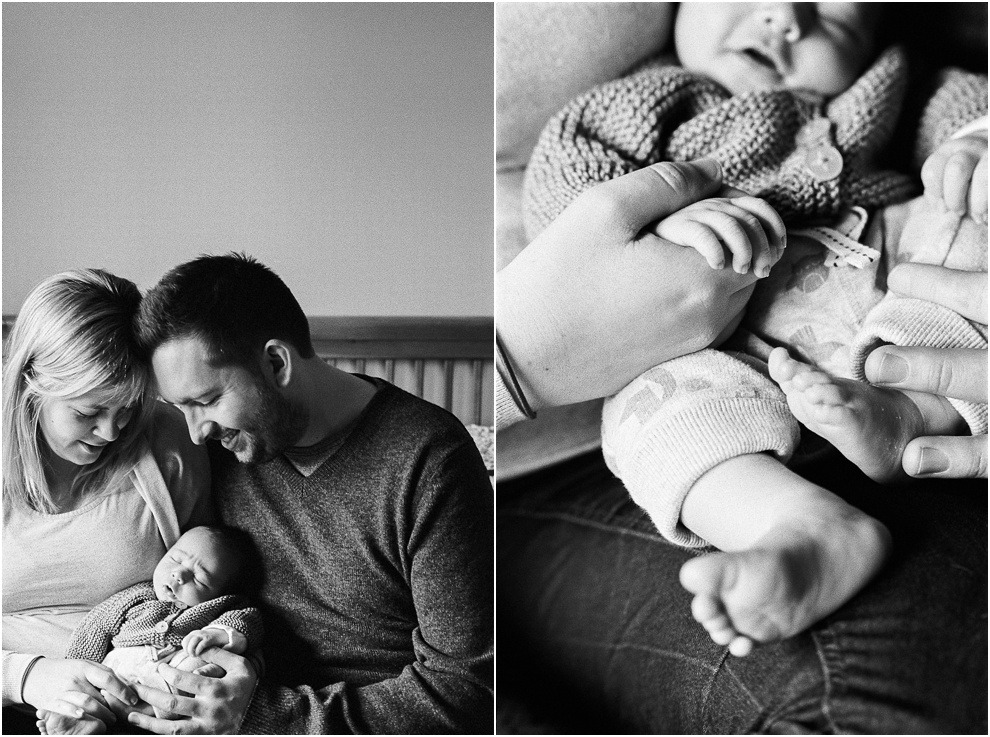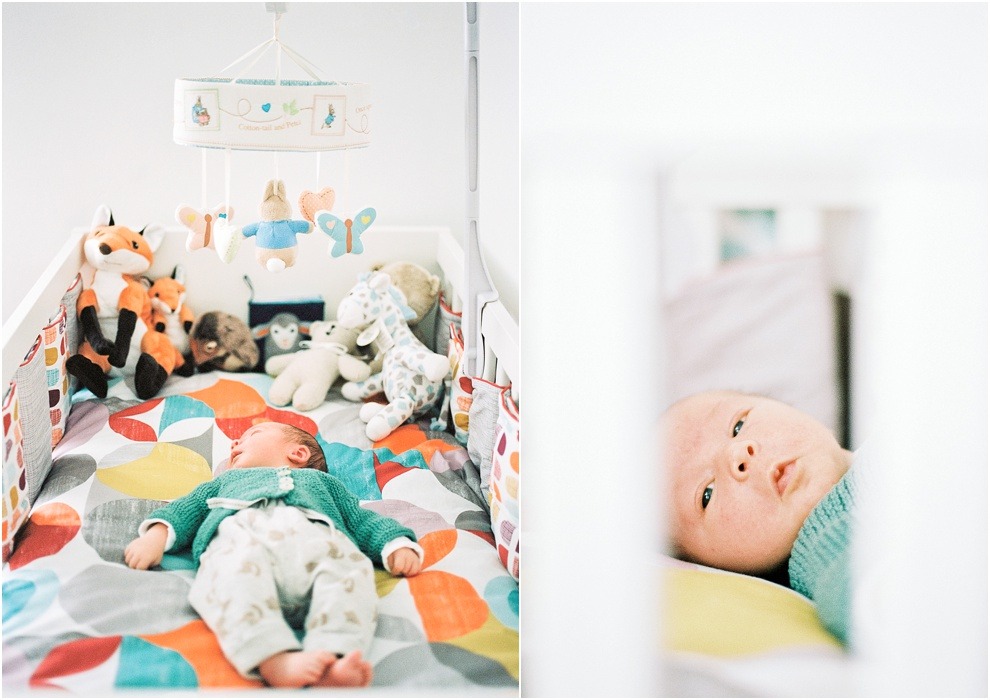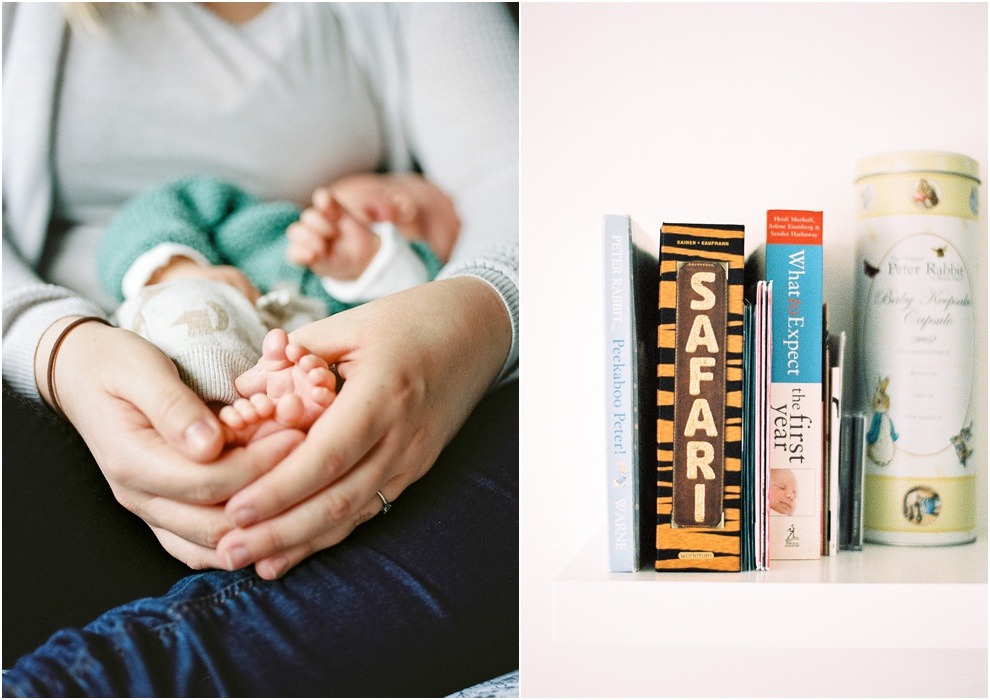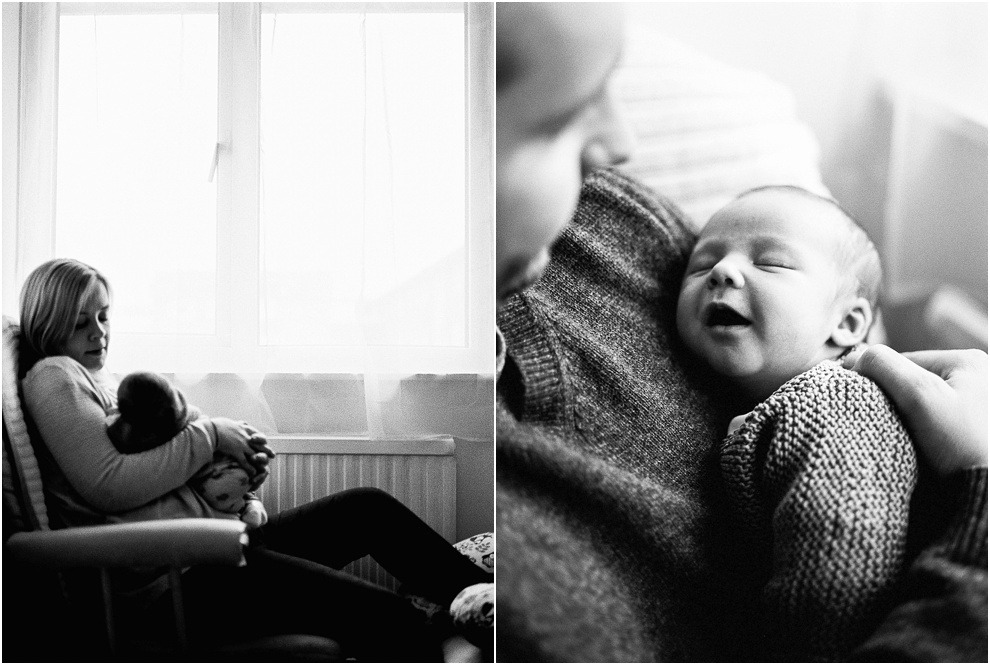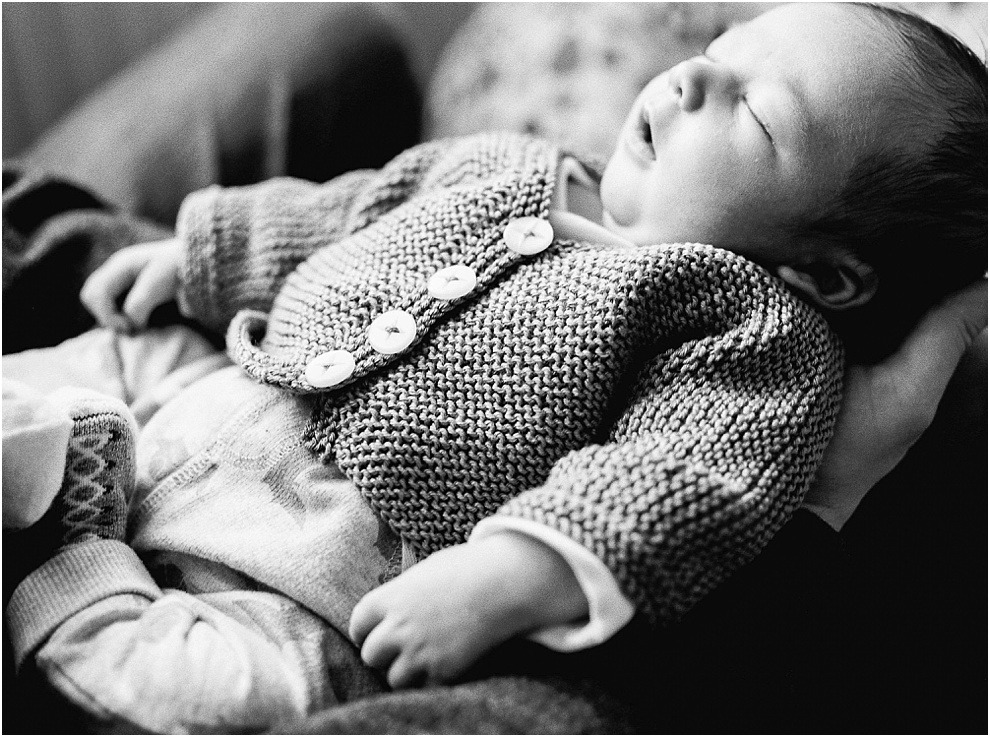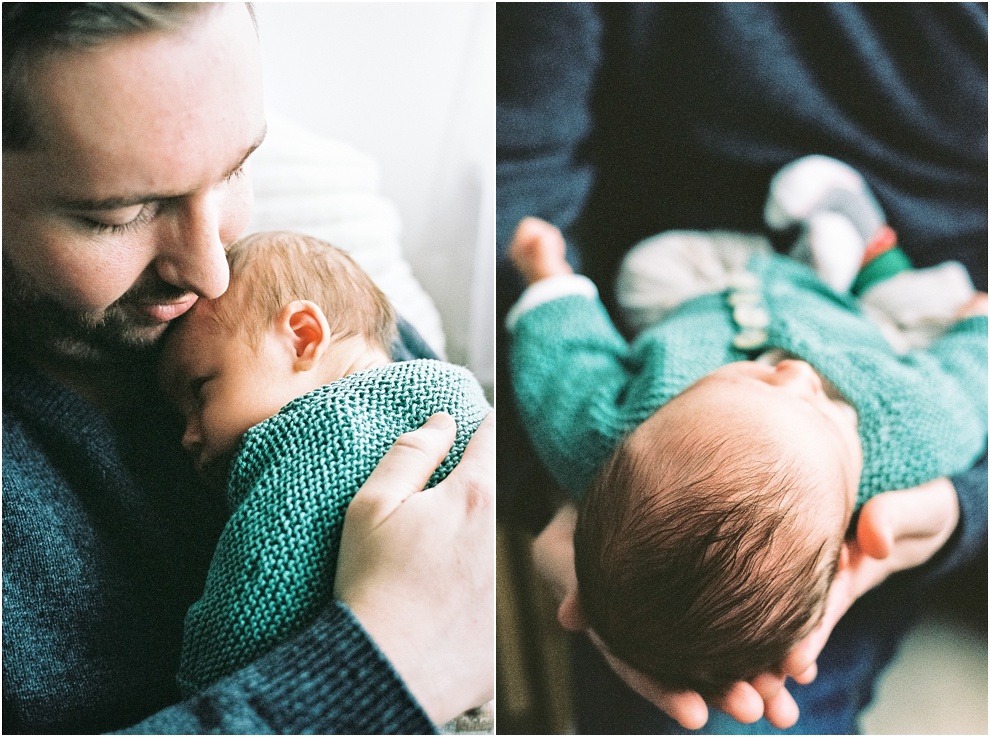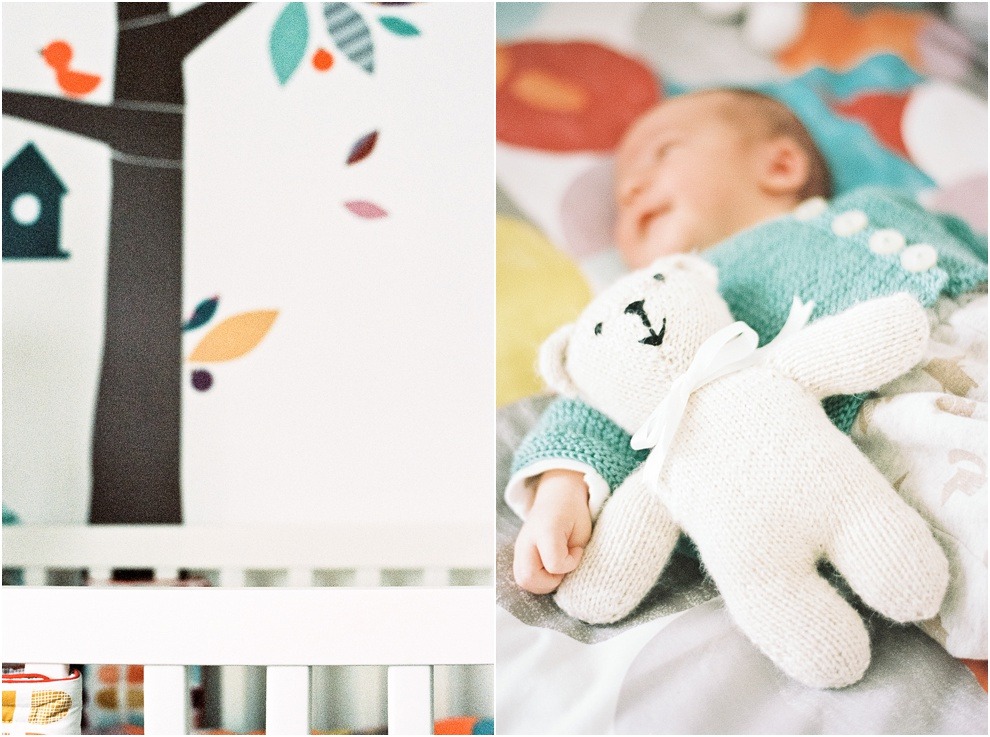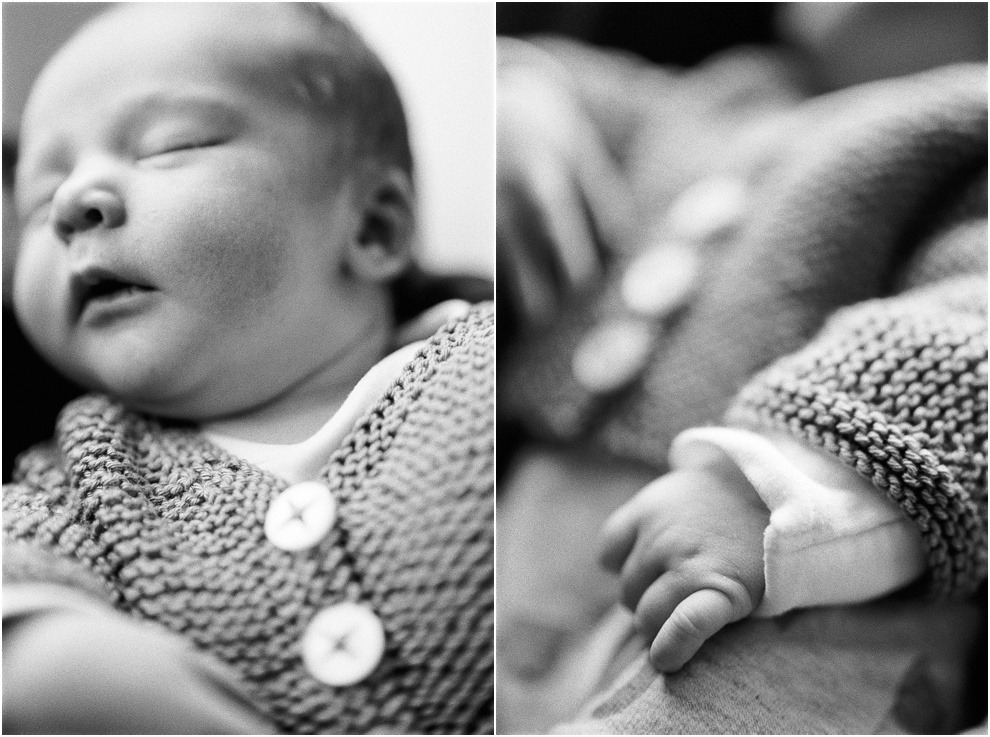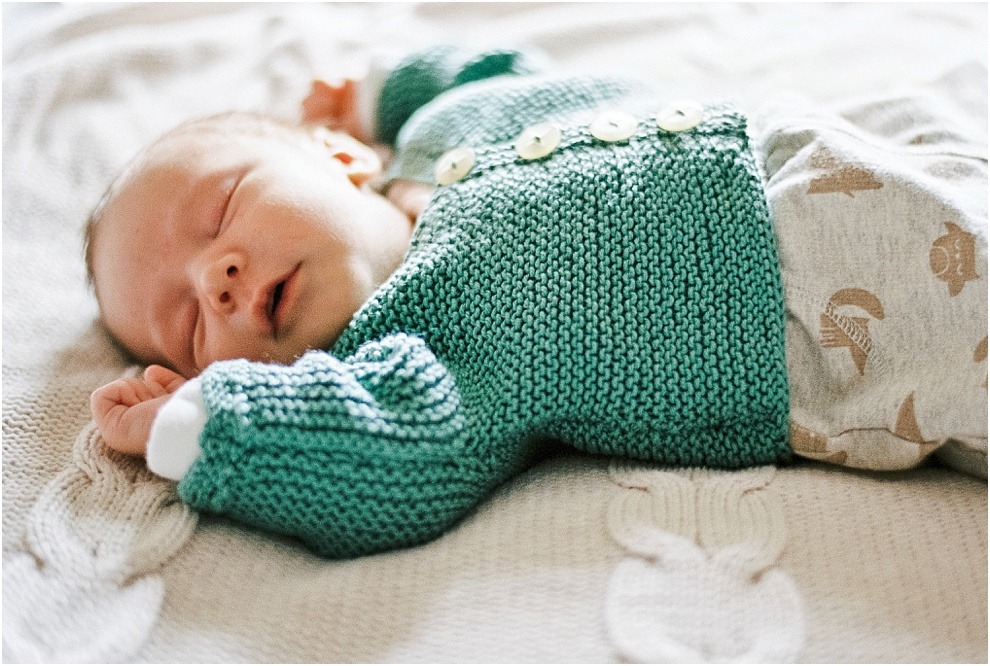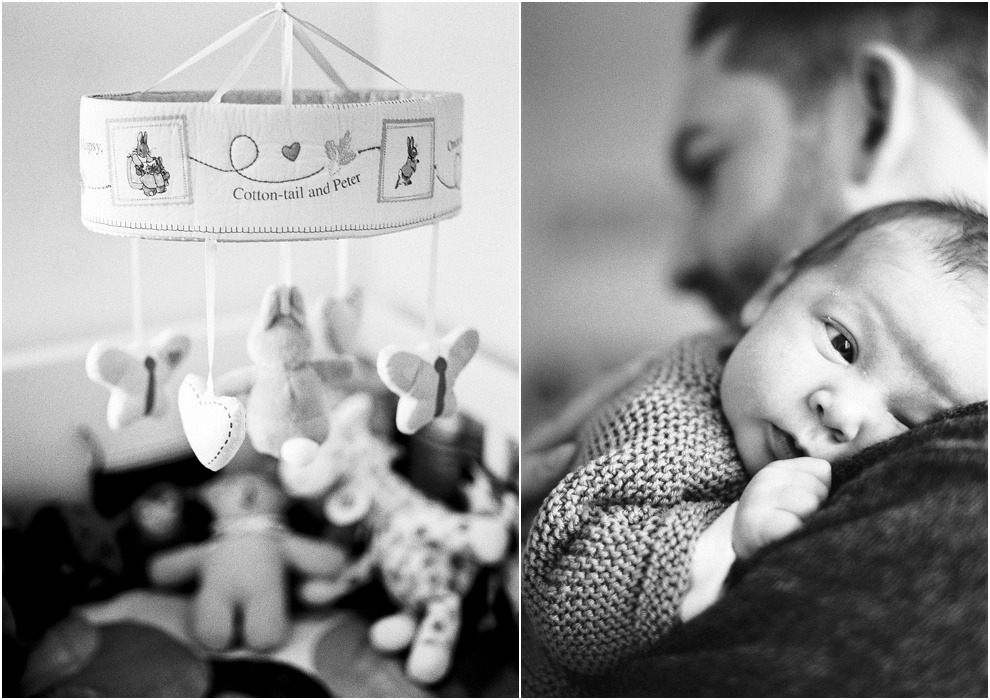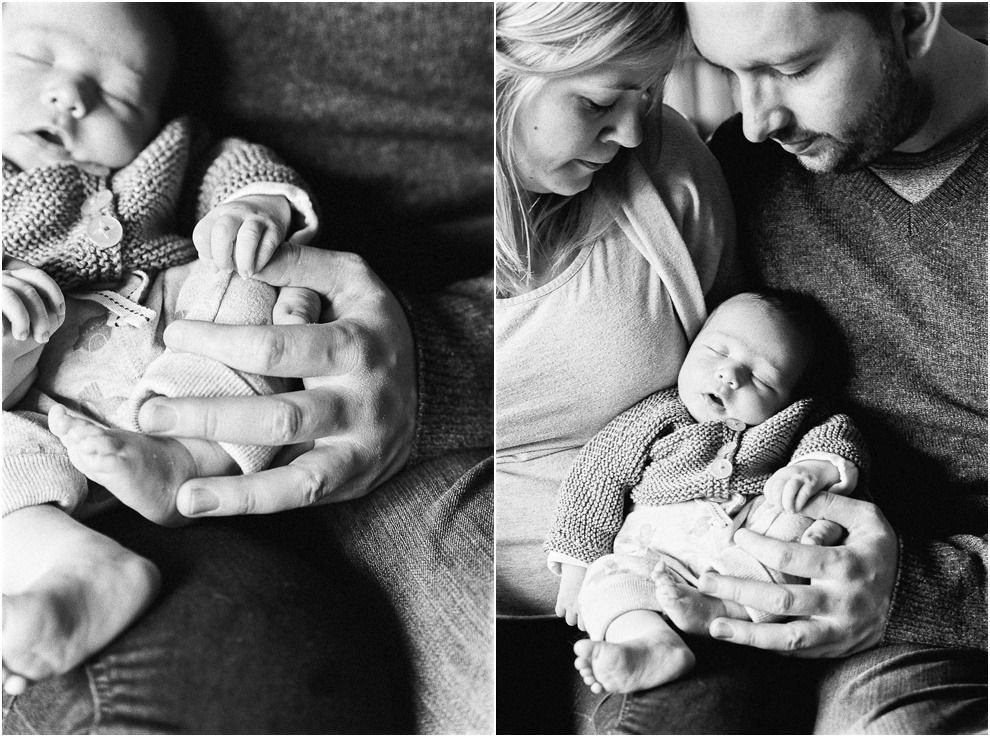 If you want your little one photographed, drop me an email at info@fionacaroline.com. Bear in mind that it's best to shoot a newborn when they are under three weeks old! Have a look at what you can expect from a Newborn Photography Session here. I also offer Year One | Story of Their First Year packages – a great option if you want newborn, 6 month and one year images. You can find out more here.