I love my London maternity photography shoots. Well. actually, my anywhere maternity photography shoots! If you have a little one on the way, you might be considering a Maternity Shoot. You might be 100% in and sold on the idea of one – or maybe you're on the fence a little. I definitely feel like bump shoots are becoming more and more requested – at least here in London. It's one of those things that have probably slowly made their way over the pond to the UK and we are becoming more aware about how it is important to record our moments – especially pregnancy – as, boy, these days fly by. And it's something I have noticed even more so since becoming a Mama myself.
Anyway, this post is for you if you considering a Maternity shoot, and I'm going to lay out some of the reasons I am very Pro Bump Shoot, and in particular, Pro In-Home Bump shoot!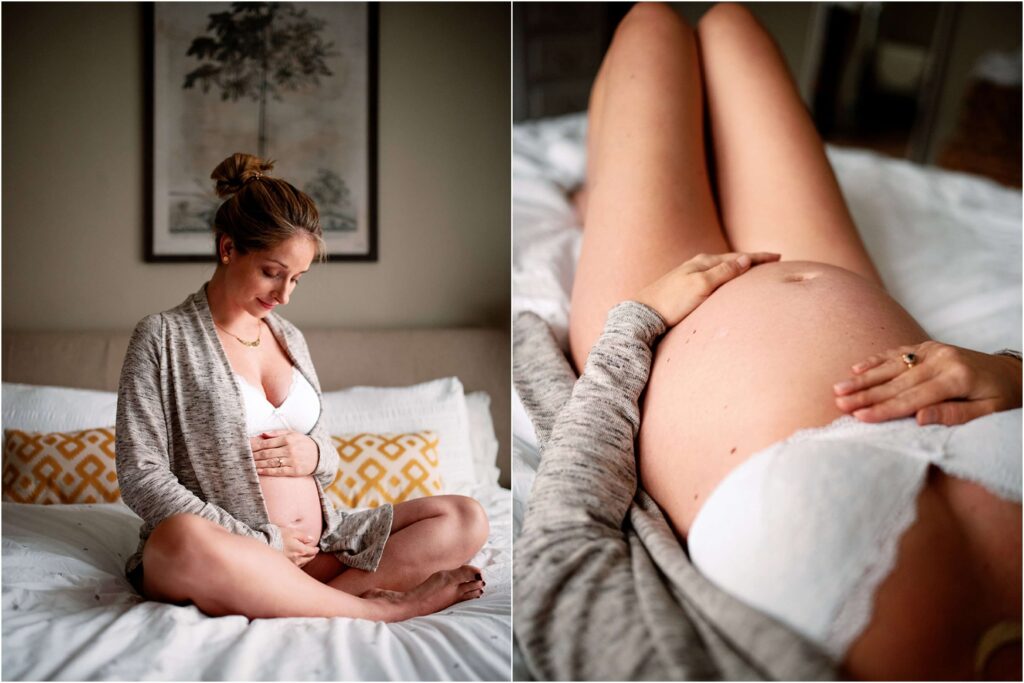 Lets just kick off with comfort. Ladies, it is a million times comfier to be in your own home for a bump shoot. Not only are you relaxed in your home, you know the lay of the land but it also makes things much easier.
Yup, EASE, that's a biggie.
On so many occasions, when I get to a clients home we raid her wardrobe choices for the shoot. We have outfit changes – one dress is perfect for that Silhouette shoot but maybe not quite right for some more cosy shots. And outfit changes are a heck of a lot easier in your home then out in a park! Especially a London park when there will be plenty of other people around.
Also – naked bumps – for those not so confident, the thought of getting your bare belly out in public might not sound that appealing. Another tick to in-home maternity photography.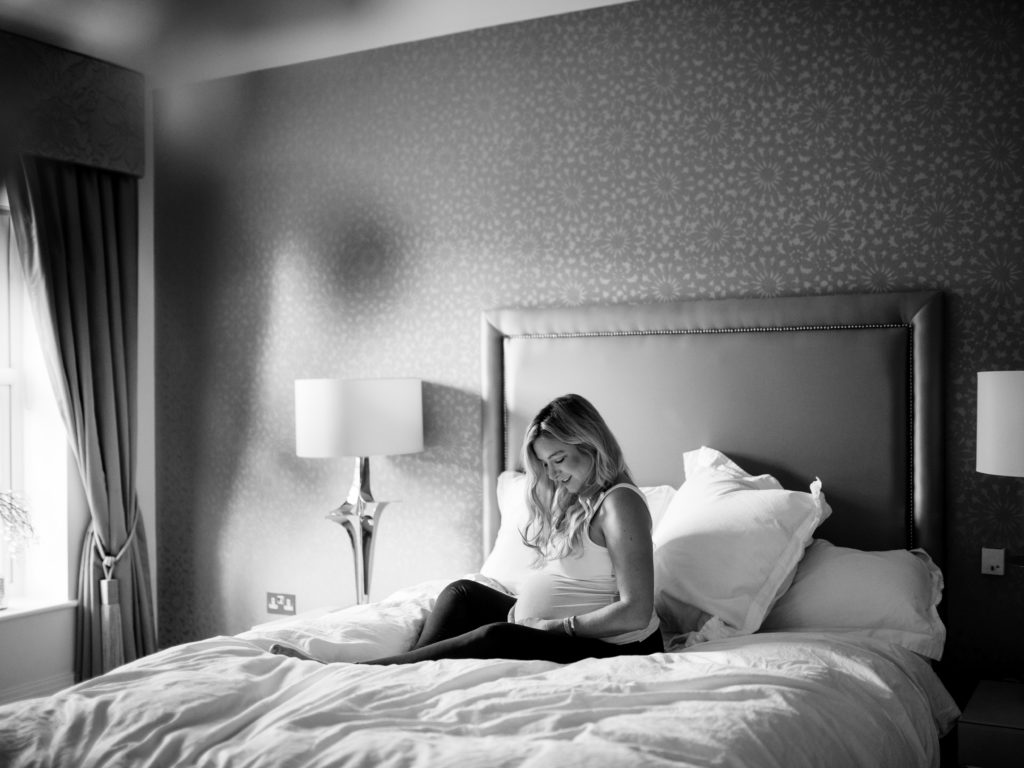 So we have: Comfort, Ease and Naked Bumps. But what else? If you've read some of my other blog posts you might have come across this one – Shooting in the Home & My Why – I talk all about the connection to Home. So my next reason is Home & Context. I want these pictures to be something you can look back on and get a surge of emotion, that's you! With your bump, in your home – and most likely babies first home. You're surrounded by important memories and items that you love and picked out. I know some people worry about their home – is it too small (No – I shoot in LOADS on London flats! Also check out this blog: Optimising Small Home for a Family Shoot) – or is it Shoot Worthy (Yes – I send you some GREAT advice in a document when you book about preparing!).
And finally – weather! We all know it, our weather is super unpredictable, and an in-home maternity shoot takes out any risk of having to postpone a shoot, your house is always dry (I hope!)
So Mama's, if you want some professional in-home London Maternity photography of yourself (solo with with your partner – totally your call!) – then shoot me a message here. I have a kinda steal of a Maternity Shoot offer when you book one in combo with a Newborn Shoot. I hope this was helpful! Any questions please ask in the comments, over on Instagram or Facebook or just get in touch!